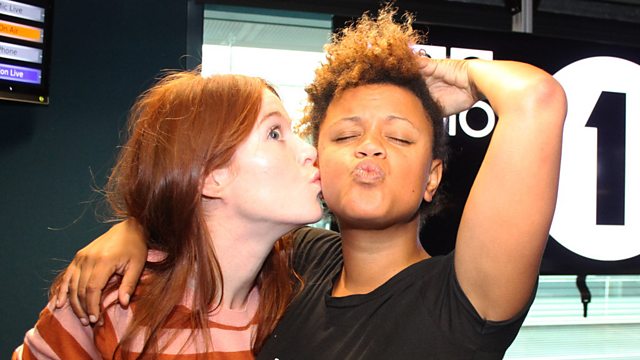 Green Eyes
Gemma is asking: just how long have you been wearing that festival wristband?
A whole week of showbiz squeezed ino 60 Seconds of Scuzz - including a lot of fan drama!
Half Moon Run in the R1 Live Lounge.
Gemma is going green-eyed over Radio 1's Ibiza plans.
It Girl Angela Scanlon pops by to answer all your fash questions - including how to make a knee brace more attractive.
Last on