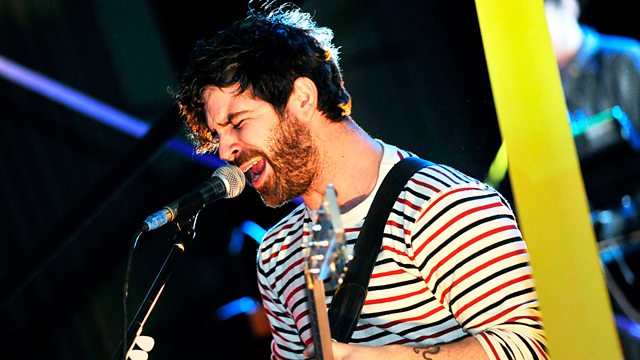 6 Music Latitude Playlist: Foals
Foals present an hour of music choices ahead of their appearance at the Latitude festival, where they headline the main Obelisk Arena on the sunday night.
The band formed in Oxford in 2005, and have enjoyed great success since their debut album Antidotes was released in 2008. They're not the most prolific of acts, and have only released 3 albums in 5 years. They were nominated for the Mercury Prize for their 2nd album Total Life Forever in 2010.
You can hear some of their set live here on 6 Music, with Steve Lamacq.
Last on