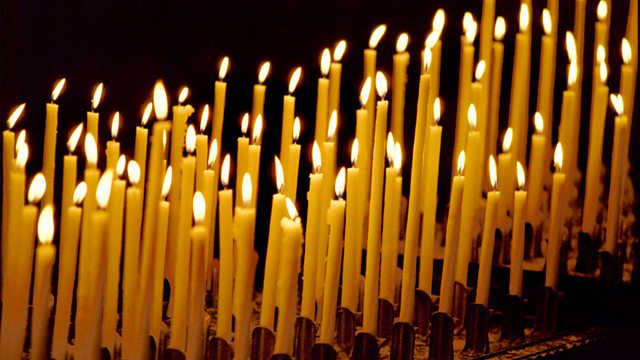 25/07/2013
A spiritual comment and prayer to begin the day with the Venerable Peter Townley, Archdeacon of Pontefract.
Last on
Peter Townley
Good morning,
Today is the Feast of St James the Great.
He's always been special to me because I was baptised at St James the Great in Collyhurst in Manchester one snowy December afternoon. For many others he's important because his remains are in the Cathedral at Santiago de Compostela which is now more than ever a popular pilgrimage destination.
St James is well known for two stories in the Gospels. The first is that of James and his brother's John's anxious mother and her wish that her two sons are given the best seats in the Kingdom of God. Jesus firmly reminds her that the Christian life is about service rather than status.
The other is his mountain top experience with John and Peter of seeing Jesus transfigured.
Reading those stories through the eyes of St James turns our world view upside down so that we see God and each other in a new way.
This dramatically happened to
Charles Raven, a great theologian in his day, who was something of a mystic. One of his life changing experiences happened as he passed a chip shop in Liverpool.
He talked of God meeting him in splendour there. "
I was coming home", he said, "and passed some shawl-clad women gathered round a dingy shop. The proprietor, in his shirt sleeves, was dispensing packets of fish and chips wrapped in a newspaper. The place was lit by naphtha flares, and misty with the steam of cooking … And again of a sudden the glory; and God fulfilling his eternal task and giving to his children their daily bread."
Father, help us to understand you in a new way and to see your glory today in everyday things. Amen.