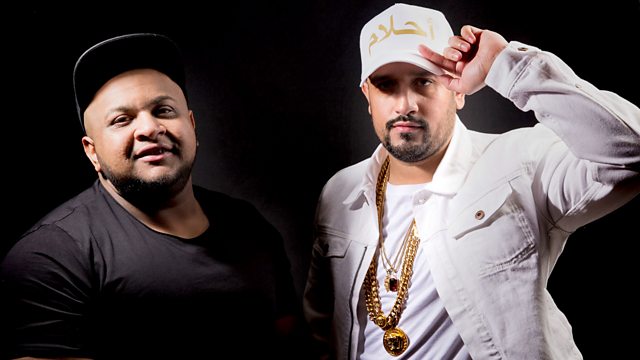 DJ Complexion in the mix
Kan D Man and DJ Limelight bring you the best new unsigned and emerging British-Asian rap talent and beat makers as well as the latest club bangers.
In Heat from the Street you'll hear the hottest track from the underground. Then slide down your windows, turn up the bass and the volume and blast this week's Bass Booster selection. Hear brand new talent as Kan D Man and DJ Limelight put the spotlight on one emerging music maker.
Mim Shaikh brings you News at Ten - all the latest celebrity news and gossip from the street.
Then join the Asian Network for your exclusive club night on the radio as we provide you with two virtual rooms to get your dance on.
This week it's all about DJ Complexion who has blessed us with a hip hop meets trap mix that is bound to get anyone's party started.
Contact the show on: Text 81869, email newmusic@bbc.co.uk or catch us on Facebook and Twitter @bbcasiannetwork.
Last on