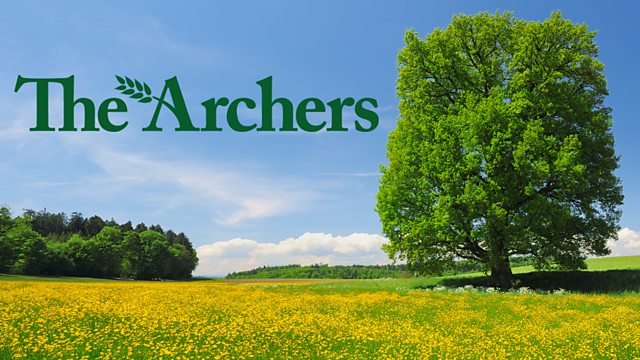 24/07/2013
Stressed Lilian has had to take a nap, which turned out longer than she expected. She's cross that Anthea didn't wake her when Bernard Whistler called with the asbestos results for the paper mill. Unperturbed Anthea gives her the news. It's only white asbestos. Felpersham Environmental will start the survey tomorrow to establish how much there is. Lilian's frustrated that there's still no building progress for her to tell the consortium.
Jolene just wants a simple wedding ceremony followed by a big party. She proves she's the perfect woman for Kenton when she makes a quick decision on an engagement ring. . They both agree that Kate and William will make great parents. Kenton jokes the little prince has perfected his royal wave.
Tom's playing catch-up after a shrink-wrap catastrophe but joins Rob at Arkwright Lake to help with photos for his welcome pack. It's an opportunity for Tom to quiz Rob about his successful food processing friend in Montreal. Sales at Bellingham's haven't been quite so good on Tom's second batch, and he doesn't want to lose momentum from the launch. Rob's advice is to think big and boost production now.
Rob's pleased with his photoshoot and understands why Helen suggested the place. He tells Tom how much he admires Helen for having Henry on her own. It can be tricky if you want a family and a career, even when there are two of you. Tom points out that Helen manages to do both. That's what impresses Rob.
Last on
A lively interview with the actor Amy Shindler, who plays Brenda

Kenton and Jolene discuss the new royal baby (topical insert Jul 2013)
Credits
| Role | Contributor |
| --- | --- |
| Producer | Julie Beckett |