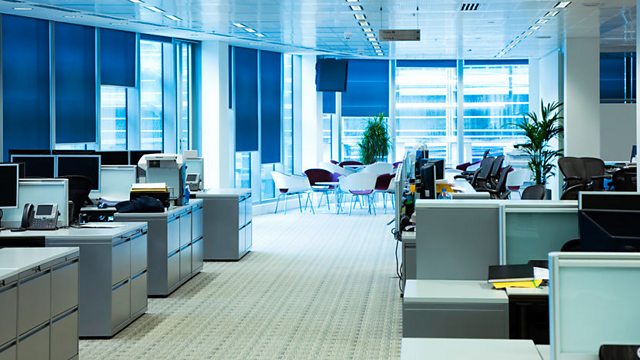 The Career Ladder
Writer and satirist Lucy Kellaway traces the origins of today's corporate culture.
Part 3 of 10: Lucy charts the emergence of the career ladder as a way to motivate staff. The late 19th century saw a huge growth in office clerks. With the increase in staff, came the concept of a career ladder as a way to make up for the drudgery. Lucy looks at the Scottish banks and their early version of the annual appraisal, which often included strikingly personal comments. With Alan McKinlay of Newcastle University
Readings by Richard Katz, Sasha Pick, Adam Rojko and Kerry Shale
Historical Consultant: Michael Heller
Producer: Russell Finch
A Somethin' Else production for Radio 4.
Last on