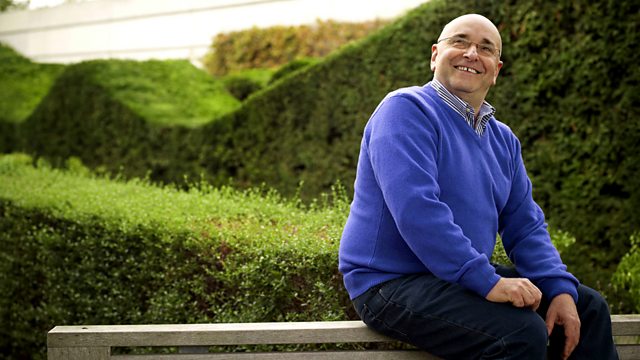 Wednesday - Rob Cowan
9.00am
A selection of music, including the Essential CD of the Week: Le Boeuf Sur le Toit - Renaud Capuçon (violin), Die Deutsche Kammerphilharmonie Bremen, Daniel Harding (conductor), VIRGIN 545482 2; and at 9.30 our daily brainteaser.
10.00am
'Proms Artist Recommends'. Each day an artist performing later today in the BBC Proms recommends three musical works, and on Essential Classics we'll play one of those pieces around 10am. Today's artist is Kathryn Stott, who has chosen Ravel's Daphnis and Chloe Suite No 2.
10.30am
Rob's guest this week is the political cartoonist and novelist Martin Rowson. His work frequently appears in The Guardian and The Independent. He also contributes freelance cartoons to other publications, such as The Daily Mirror and the Morning Star. Martin's books include graphic adaptations of The Waste Land and Tristram Shandy. His first novel Snatches is a comic journey through history, while Stuff is part autobiography, part history of his family and upbringing. In 2008 he published The Dog Allusion: Gods, Pets and How to Be Human. Martin is an Honorary Associate of the National Secular Society and a supporter of the British Humanist Association. He has been appointed 'Cartoonist Laureate' of London, and in 2006 he was awarded an Honorary Doctorate in Journalism from the University of Westminster.
11.00am
Rob's Essential Choice
Beethoven: Symphony No 8 in F, Op 93
La Chambre Philharmonique
Emmanuel Krivine (conductor).
Last on
Discover the latest three musical recommendations from today's Proms artist.