Oil & Wildlife
Monty Don presents Shared Planet, the series that explores the crunch point between human population and the natural world. In this week's programme we have a report from the Arabian Gulf off the coast of Qatar where we witness oil rig legs encrusted with life, pods of dolphins and work monitoring the arrival of migrant whale sharks to the area. With the Deep Horizon incident in the Gulf of Mexico still fresh in many minds are oil rigs and ocean wildlife in conflict or can oil and wildlife share the same space. David Paterson, Executive Director of the Marine Alliance for Science and Technology for Scotland is in the Shared Planet studio to explore the issues.
Last on
Professor David Paterson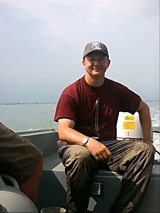 Professor David Paterson is Executive Director of MASTS, The Marine Alliance for Science and Technology for Scotland and professor of Coastal Ecology at St Andrew's University.  David is also chair of the Shetland Oil Terminal Environmental Advisory Group (SOTEAG) Monitoring Committee.
David's research includes the biodiversity and ecosystem function of coastal systems and the impact of global climate change on marine systems.
The Shared Planet Studio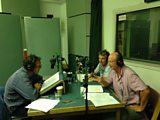 From left to right: Presenter Monty Don, Correspondent Kelvin Boot and Professor David Paterson from The University of St Andrews.
Learn about habitats with The Open University