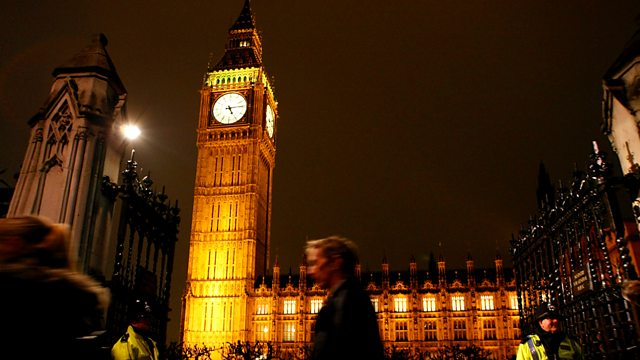 22/07/2013
MPs have gone off for their summer break, but the Lords are still in business, and Susan Hulme reports on the anger of one Labour peer on the way some British soldiers have been made redundant.
Also on the programme.
* Simon Jones covers peers exchanges on the foreign ownership of British utility companies.
* Kristiina Cooper listens to Lord Winston's views on air pollution.
* Mark D'Arcy listens to Home Office Minister Mark Harper on the rights of migrant workers.
Last on