Add music you love and enjoy it with
The Soul Years 1975 (Disc 1), Knight Records

Driving Rock (Various Artists), Global Records & Tapes

The Beatles

And Your Bird Can Sing

The Beatles - Revolver, Parlophone, 9

Supergrass

Pumping On Your Stereo

Now 43 (Various Artists), Now

(CD Single), Columbia, 12

Percy Faith

Theme From A Summer Place

Rediscover The 50's - Here Comes Summ, Old Gold

Hits Of Hot Wax & Invictus (Various), Hdh

The Hollies

The Air That I Breathe

The Gold Album (Various Artists), The Hit Label Ltd, 14

Fantastic 80's Disc 1 (Various Artis, Columbia

Huge Hits 1997 (Various Artists), Global Television

Status Quo

Looking Out For Caroline

Bula Quo, Fourth Chord Records, 1

Huey Lewis & The News - Fore!, Chrysalis

Pilot

Magic

25 Years Of Rock'n'Roll Vol.2 (1974), Connoisseur Collection

ELO's Greatest Hits Vol.2, Epic

Huge Hits 1997 (Various Artists), Global Television

Texas

Detroit City

The Conversation, Pias, 1

Melodies Of Love (Various Artists), Global Television

A Complete Introduction To Tamla Motown (Various Artists), Motown
Pause for Thought

Rev Rob Gillion, Rector of Holy Trinity Church and St Saviours.
In the next few days the population of the world I'm told will reach 7 billion! It is a staggering thought and makes me feel incredibly insignificant. I am the 2,587,262.988th person born into this world. However, we know from history that one person can indeed change the world, and can make a significant difference. After all it's at the foundation of my Christian faith.
I am sure that we can remember at least one person who has particularly made a difference to one's life. This last weekend I was remembering my father it was the anniversary of his death . He was extremely significant for me. For example, I remember being taken for an interview for junior school and the headmaster asked what I wanted to do when I grew up. I said a clown! The headmaster gave me a look and I looked to my Dad and he didn't flinch. Later I said 'were you upset with me, as I think the headmaster was?' He said 'If that's what you want to be, follow your dream. I did and became an actor and a bit of a clown. Later when I was questioning faith and quite rebellious and he was a priest and Vicar. I was very difficult and I challenged him. He said 'I will encourage you but you can't have a borrowed faith. You need to find it for yourself'.
Two moments of real wisdom, he made me feel I really mattered. Since then I have tried to offer to others, whose dreams are being crushed or being challenged spiritually, that same wisdom, and have passed it to my sons.
All of us can make a difference and have the opportunity to change someone's life for the better. So let's follow our dreams be authentic and encourage others to do the same.
BBC Playlister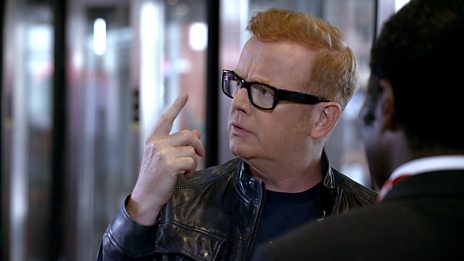 Chris has a song stuck in his head - but what is it? That's why he needs BBC Playlister!
500 WORDS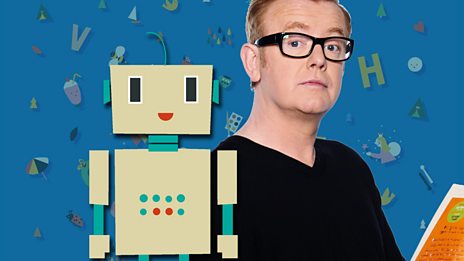 Featuring celebrity videos and top writing tips!
Podcast
Catch up with the latest Breakfast fun with Chris Evans. Hear the best stories and the biggest…