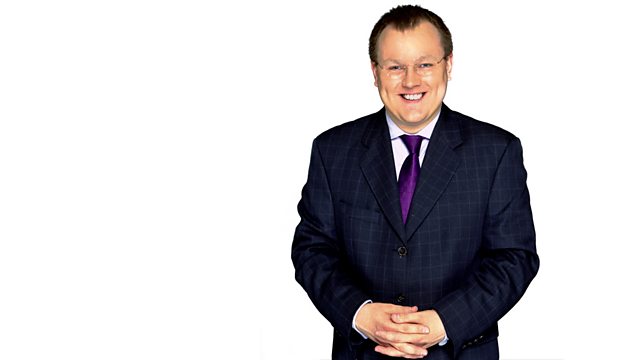 21/07/2013
Declan Curry with lively analysis of the big business stories making the headlines. His guests include retail guru Sir Stuart Rose.
Last on
Sir Stuart Rose, Chairman of Ocado Group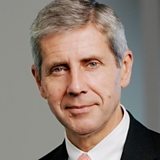 SIR STUART ROSE
Stuart Rose has worked in retail for over 40 years starting at Marks & Spencer plc in 1971 and joining the Burton Group in 1989. Following the Group's demerger in 1997 he became Chief Executive of Argos plc. In 1998 he became Chief Executive of Booker plc which was merged with the Iceland Group in 2000. He became Chief Executive of Arcadia Group plc in November 2000 and left in December 2002 following its acquisition by Sir Philip Green. He was named Chief Executive of Marks & Spencer plc in May 2004 and became Chairman in 2008.
He stood down as Chairman in January 2011. He was Chairman of The British Fashion Council from 2004 - 2008, Chairman of Business in the Community from 2008 - 2010, and is a non-executive director of Land Securities plc, and Woolworths (South Africa). He was appointed Chairman of Blue Inc in June 2012. In December 2012 he was named Chairman of Dressipi, an online fashion service. In January 2013 it was announced that he will be an independent Non-Executive Director of Ocado Group plc, and has taken on the role of Chairman following the Group's AGM in May 2013.
Stuart was knighted in 2008 for services to the retail industry and corporate social responsibility.
Richard Moross, Founder and CEO, moo.com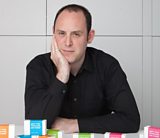 Richard is one of the leading figures in London's tech scene, with an excellent track record in business and a reputation for smart creative thinking. Richard has a passion for print, design and technology, values that have helped him grow MOO from a powerpoint presentation into a company of 150 staff and a million customers in 200 countries.
His name has appeared on a variety of "influential people" lists in recent years, among them The Daily Telegraph's '100 Most Influential People in Technology' list (2008), Digital Media's 'Top 10 most influential people' list in 2009, and Wired Magazine's 'Wired 100' (2010-12).
Prior to founding MOO, he worked for design company Imagination as a strategist, for dotcom startup sorted.com, and for the BBC. Richard founded MOO to develop what he calls 'remarkable products' - products so good the customer does the marketing for you. As a result, nearly 50% of all new customers to MOO come via a referral, and MOO enjoys a NetPromoter rating of 75%, ranking it higher than Google, Apple and Amazon.
Outside MOO, Richard is a non-executive director of Ladbrokes PLC, a member of the Young Presidents Organisation, of the government's Tech City Advisory group and the International Academy of Digital Arts and Sciences.
Bridgett Luther is the President of the Cradle to Cradle Products Innovation Institute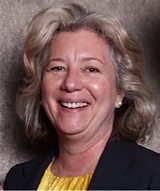 Bridgett Luther is the President of  the Cradle to Cradle Products Innovation Institute
Bridgett Luther has a long history of involvement in environmental protection and efforts to protect natural resources for future generations.
Most recently, she spent five years as Director of the California Department of Conservation, overseeing a budget of $1.4 billion and 700 employees in 14 offices around California. As Director, she was responsible for a wide variety of programs, including the California beverage container recycling program, the worlds largest such program.
Ms. Luther also oversaw several other programs including Land Resource Protection, which protects California's rich agricultural land and tracks changing land-use patterns; the California Geological Survey, which studies and maps earthquakes, landslides, and volcanoes; and the Bureau of Mine Reclamation, which cleans up mines left over from California's Gold Rush days, along with ensuring the safety of new mines.
Ms. Luther moved to California from Charlotte, North Carolina, where she helped create a recycling education program. She also led a $220 million bond campaign to acquire land to protect the region's water quality, and organized campaigns to create neighborhood parks and ball fields. She helped found the Carolinas office of The Trust for Public Land, one of the nation's largest national land preservation organizations.
Heather McGregor is the Managing Director of Taylor Bennett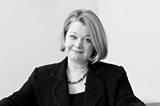 Heather McGregor is the Managing Director of Taylor Bennett, executive communications headhunters, helping other companies find their senior staff.
In her early career, she worked in financial PR and Investor Relations before doing an MBA at the London Business School and joining ABN Amro. She spent eight years with the bank, working in London, Hong Kong, Singapore and Tokyo, before joining Taylor Bennett in 2000.
Heather has a PhD from the University of Hong Kong, and is a visiting professor at City University's Cass Business School.
She is the current chair of the charity Careers Academies UK, working with 16-19 year olds to raise their aspirations through paid internships, and was a founding member of the steering committee of the '30 Per Cent Club', which is working to raise the representation of women at senior levels.