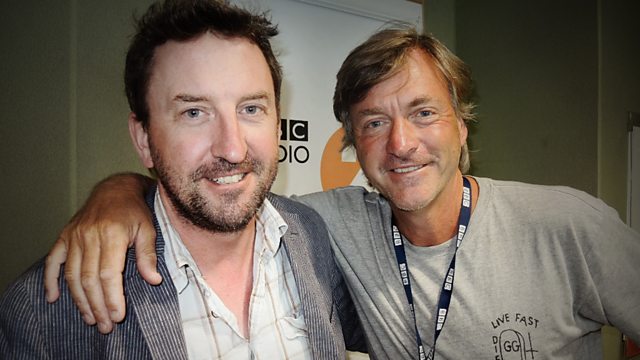 With Lee Mack and Kat Edmonson
Richard Madeley continues his summer series on Radio 2.
This week he is joined by one of the UK's top comedians Lee Mack. Lee has penned and starred in the hit BBC sitcom Not Going Out as well as being a regular face on Have I Got News For You and Would I Lie To You? He'll be chatting to Richard about his upcoming new series Duck Quacks Don't Echo - in which Richard himself will be making an appearance!
The live music this week is supplied by Kat Edmonson. Kat is in the UK from Texas, where she was born and raised. Her new album Way Down Low has already done well there, after she financed its production through her own fund-raising campaign. She will perform two songs exclusively on the programme.
Plus, Richard's trusted authority on the week's entertainment, Nick Duncalf will be on hand and Nina Myskow will be casting her eye over the Sunday papers.
Last on