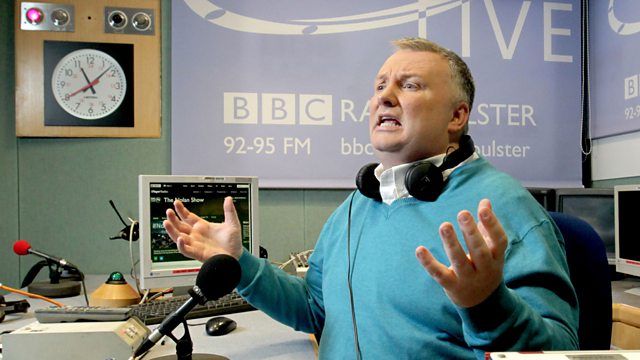 17/07/2013
35 petrol bombs thrown & vehicles hijacked -the backdrop to the arrival of US diplomat Richard Haass, as he prepares to chair talks on parading, flags and dealing with the past
Cliftonville face Celtic in a Champions League Qualifier at Solitude, but Cliftonville club says Celtic fans should avoid wearing club colours in the city centre..
Should child benefit, income support or tax credits for your kids be capped at a max of 2 children if you are on the dole? That's what Tory chairman Grant Shapps is suggesting...
Will Derry's Leah Totton clinch Lord Sugar's The Apprentice tonight...? Or will Luisia Zissman beat her to the crown?
Last on