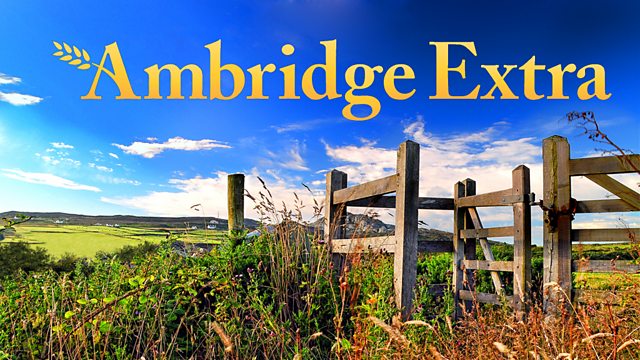 Matt's nervous about transferring so much of his money to Vitaly's bank. He wants Brenda to witness the transaction and tells her to be at the hotel lobby at lunchtime to meet him.
A friendly young Russian man comes to Matt's aid as he tries to get a taxi, instructing the driver in Russian for a grateful Matt.
In a busy coffee shop, the man sits down and chats with Brenda. He's a junior architect. He's funny and charming, and convinces Brenda to come sightseeing.
Lilian has hired a temp but is still struggling on without Matt. Matt plays dumb about Brenda's whereabouts, with Lilian assuming she's on a jolly. Matt pointedly suggests Lilian tries to sweet talk Brenda - people need respect if you don't want to lose them. Matt reveals that he's cut a good deal in a little factory investment. Lilian's thrown when she learns Matt's using his offshore money - they always agreed to decide how to use that money together.
With the case of cash cuffed to his wrist, Matt gets back into the cab which has waited for him. The taxi's stopped by a police officer, who Matt has to bribe to get him off his back.
Brenda's not at the hotel as instructed. Vitaly convinces Matt he doesn't need Brenda and they go to his bank. Meanwhile Brenda sees she's missed a call from Matt. However she's fed up with him and decides to spend more time with Dmitry. At lunch Dmitry and Brenda kiss. Meanwhile Matt transfers the money into Vitaly's safe. He's relieved it's safe and Vitaly tells Matt he will be a very rich man when he returns to Ambridge.
Cast :
Matt Crawford ..... Kim Durham
Brenda Tucker ..... Amy Shindler
Lilian Bellamy ..... Sunny Ormonde
Vitaly Kedrov ..... Denis Khoroshko
Yulian ..... Laurentiu Possa
Maxim ..... Greg Kolpakchi
Writer ..... Sarah Bradshaw
Producer/ Director ..... Julie Beckett
Editor ..... Vanessa Whitburn.
Last on