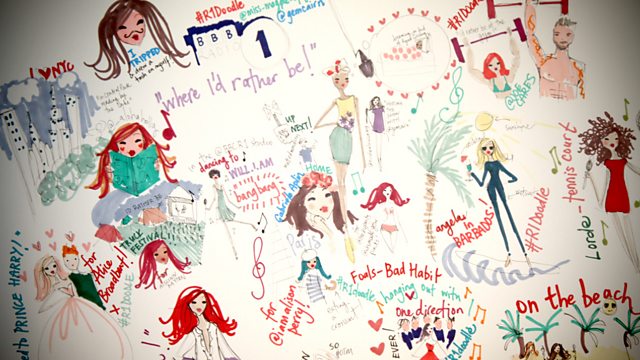 The R1 Doodle
Gemma PLUS the listeners PLUS illustrator Miss Magpie = The #R1Doodle.
Starring the R1 listeners imagining where they would rather be (from Paris to NYC to Barbados), One Direction, So OTM guest Laura Martin, Matt Edmondson's big microphone and Prince Harry.
A whole week of showbiz squeezed into 60 Seconds of Scuzz - including a classic quote from Queen Beyonce.
So OTM - Laura Martin from Company Magazine answers your fash questions and has some advice on how to look stylish in this sticky weather.
Last on