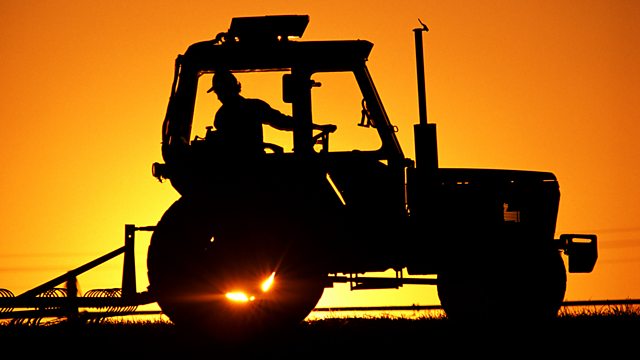 19/07/2013
The hot weather is already leaving its mark on wheat crops - in the form of scorched, brown patches. Charlotte Smith gets a close-up look at some sunburnt crops in a field in Hertfordshire.
And if you thought Common Agricultural Policy reform was all sorted, think again. Charlotte speaks to secretary of state for the environment, Owen Paterson, about the next stage in the reform process and hears what farmers and conservationists make of it all.
Presented by Charlotte Smith. Produced in Bristol by Anna Jones.
Last on