Water
Water is the world's most precious resource. It's also big business. As climate changes and populations shift, getting water where it needs to be is a huge global challenge. And that's without the added problem of leakage. And how much should consumers pay for something that none of us can live without?
Evan Davis and guests discuss an industry which has changed almost beyond recognition in just a few decades - from state-owned water providers to international business players.
Guests:
Peter Simpson, CEO Anglian Water
Bryan Harvey, Vice President CH2M HILL
Olivier Bret, CEO Veolia Water UK
Producer : Rosamund Jones.
Last on
Evan Davis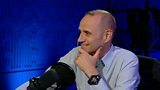 Presenter of The Bottom Line
Bryan Harvey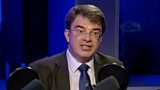 Vice President CH2M HILL
Olivier Bret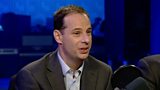 CEO Veolia Water UK
Peter Simpson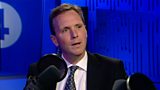 CEO Anglian Water