Hiafaa al-Mansour; Exercise in pregnancy
Haifaa al-Mansour, the first Saudi woman film director on her new film Wadjda. Exercise in pregnancy. Why are women in literature always punished for infidelity? Samantha Bond and Louise Doughty discuss. Chong Kim on being traffiked as a sex worker within the USA. Parenting after a partner's suicide - what to tell the children, where to get help. With Jenni Murray.
Last on
Exercise in pregnancy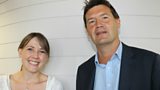 A mere pregnancy was never going to persuade Zara Phillips – Olympic silver medalist and former world and European champion – to hang up her riding boots.  Has she made the right decision? How much should you compromise over exercise when you're having a baby?  How risky are activities like riding when you're expecting?  Are other people more worried about your choices than the medical profession? If you're feeling  fine and your baby is doing well , how difficult is it to weigh up the risk and the benefits of exercising and make an informed choice. Jenni talks to New Scientist writer and author Linda Geddes who has two children and Mr Patrick O'Brien, a Consultant Obstetrician  from the Royal College of Obstetricians and Gynaecologists.
Chong Kim
Korean-American Chong Kim was kidnapped by a human trafficking ring when she was just 18. She was held in an abandoned warehouse and forced to work as a prostitute. Chong would eventually escape by befriending the very people who had kidnapped her. Eden, a film based on her story, co-written by Chong herself, is released this weekend. 
Haifaa al-Mansour
Wadjda is the first feature length film to have been filmed entirely in Saudi Arabia by the nation's first woman film director.  It's the story a girl, a dream and a bicycle and looks set to be the Saudi's inaugural foreign language Oscar entry.  Director Haifaa al-Mansour joins Jenni Murray to talk about her work, the position of women in Saudi Arabia and the difficulties of filming on the streets of Riyadh which included having to direct actors on a walkie talkie from the back of a blacked out van in order to obey the segregation laws.
Wadjda is on national release from Friday 19 July.
The Drama of Infidelity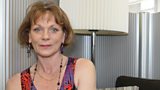 The actress, Samantha Bond, discusses her latest stage role in 'Passion Play'. Samantha is also joined by the author, Louise Doughty, to discuss infidelity in fiction and whether women who cheat in drama are treated more harshly than men who are unfaithful. Louise's latest book 'Apple Tree Yard' and 'Passion Play' both focus on the corrosive consequences of mid-life crisis adultery.
Passion Play is at The Duke of York's Theater until the 3rd August.  Apple Tree Yard was published by Faber & Faber on 6th June 2013.
How to talk to children about suicide
When someone dies through suicide, how do you explain it to a child?  It may be tempting to think up another explanation for the death or another description of the circumstances to protect children, but is this the right approach?  How do you find the right words or answer those difficult questions?  Jenni is joined by Suzanne Harrington, author of The Liberty Tree, a book about her relationship with her husband who killed himself.  She talks about how she chose to explain to her children exactly what had happened. 
The Liberty Tree by Suzanne Harrington published by Atlantic Books 8th July, 2013.
Credits
| Role | Contributor |
| --- | --- |
| Presenter | Jenni Murray |
| Interviewed Guest | Haifaa Al-Mansour |
| Interviewed Guest | Chong Kim |
| Interviewed Guest | Samantha Bond |
| Interviewed Guest | Louise Doughty |
| Producer | Beverley Purcell |