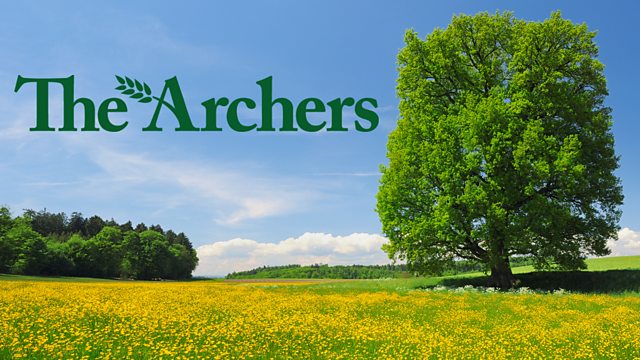 16/07/2013
Darrell's reinforcing a stall door at The Stables. He drops hints, hoping Shula will pay material costs up front, but she suggests settling up once they receive an invoice.
Shula eventually realises that money is tight for Darrell and pays him enough to cover his materials and some of the labour charge. She is sorry to hear he is having trouble keeping in contact with his children. Rosa thinks everything is his fault and doesn't want anything to do with him.
Helen and Henry bump into Rob, who has been taking photos of Ambridge for the dairy staff welcome pack. Helen's rather shocked by some of Rob's views and his stereotyping of Ian.
Kenton borrows some fence posts from Tony. They'll be the 'cabers' for the Highland Games. They get chatting about the selling of the herd. Kenton thinks Tony should give himself a break. He has put a lifetime of work into the farm and business is thriving. Tony says it's all down to luck and he and Pat happen to make a good team. Kenton agrees on that score.
Tony remarks to Helen that he has never know Kenton to be so sensitive. There's definitely something eating away at him.
Last on