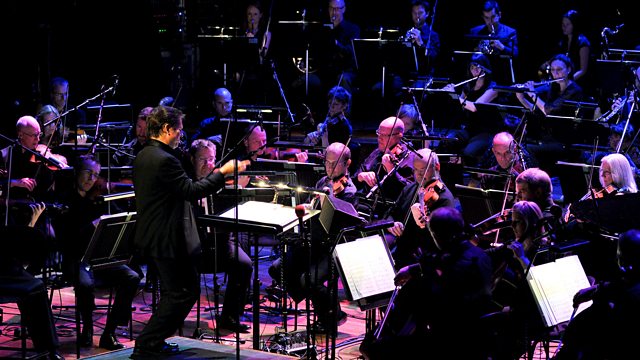 Stanley Black Centenary
Friday Night is Music Night - Ken Bruce presents a celebration of the music of Stanley Black in this his centenary year.
The BBC Concert Orchestra pays tribute to the craft of the orchestral arranger in a special programme to celebrate the 100th birthday of their former Friday Night maestro - Stanley Black.
Stanley Black was born Solomon Schwartz on 14th June in 1913 in Whitechapel, London. Encouraged by his parents to take an interest in music - Stanley took piano lessons from the age of 7; wrote his first composition aged 12 and won a Melody Maker arranging competition when he was just 15. Jazz music was an early love and Stanley found himself playing in many of the great jazz and dance bands of the1930s including the Harry Roy Band. He composed incidental music for the early series of the Goon Shows and Much Binding in the Marsh. But he became a household name through his many long player recordings and with his tv and radio appearances on programmes like Black Magic and of course - Friday Night is Music Night. He received an Ivor Novello Award for his work on the two Cliff Richard films of the 60s - Summer Holiday and The Young Ones.
Stanley died in 2002 but his arrangements are still regular favourites with the BBC Concert Orchestra and with the Friday Night audiences. This programme includes arrangements of Strike Up the Band; Ben Hur; Love Story and Chariots of Fire. Stephen Bell conducts the orchestra who are joined by the London Voices.
During the interval Stanley's family recall musical memories alongside members of the BBC Concert Orchestra.
The concert was first broadcast in July.
Last on