Add music you love and enjoy it with
1999 Grammy Nominees (Various Artists, Elektra

The Blow Monkeys - Choices, RCA

Duets - 36 Of The World's Greatest Ev, Telstar

The Essential One & Only Jerry Lee Le, Trax Records

Bananarama - Deep Sea Skiving, London

Stevie Wonder

Uptight (Everything's Alright)

Dancing In The Street (Various Artis, Universal Music Tv

Extended Play, Warner Bros

That's Rock'n'Roll (Various Artists), EMI

Status Quo

Looking Out For Caroline

Bula Quo, Fourth Chord Records, 1

T. Rex

20th Century Boy

Fantastic 70's (Various Artists), Sony Tv/Columbia

Dionne Warwick

Do You Know The Way To San Jose?

The Love Songs Of Burt Bacharach, Polygram Tv

Tom Petty

I Won't Back Down

Tom Petty - Anthology, MCA

That's Rock'n'Roll (Various Artists), EMI

(CD Single), Warner Bros.

P!nk & Lily Allen

True Love

(CD Single), RCA, 1

Best Of The 50's (Various Artists), Disky

Our Friends Electric (Various Artists, Telstar

Presley - The All Time Greatest Hits, RCA

Driving Rock (Various Artists), Global Records & Tapes

That's Rock'n'Roll (Various Artists), EMI

Super Hits Of The 70's (Various Artis, Rhino

Little Richard - British Hit Singles, Ace

That's Rock'n'Roll (Various Artists), EMI

The Paul Simon Anthology (Disc 1), Warner Bros, 10

Huey Lewis

and

The News

If This Is It

Huey Lewis & The News - Sports, Chrysalis

Cliff Richard

and

The Shadows

On The Beach

Cliff Richard - 40 Golden Greats, EMI
Pause for Thought

From Baroness Julia Neuberger, Senior Rabbi at the West London Synagogue.

It's been a busy week for me, as we published the Liverpool Care Pathway review on Monday. But that led to a lovely experience on Monday evening, as I was sitting on a swelteringly hot stationary train. A woman came up to me out of the blue: 'You've made my day', she said,' My father was looked after on the Pathway when he was dying …" She carried on with a litany of both good and bad care. But her main complaint was that he had not been treated as an individual. They were not talking to him, she said, though he was awake, compos mentis and very ill. The least qualified staff showed real kindness, more than the doctors and nurses.' My dad', she said, 'was a brilliant man, a professor, a musician, and a great father and grandfather. But no-one was interested in his story, except the porters and healthcare assistants.'
What she said matters. When people are reaching the end of their life, everyone round them needs to recognise who they are- father, professor, grandfather, lover of music or whatever. Their experiences, hopes, loves and fears need to be heard. Last wishes need to be taken into account. If they want to see the sea, we should sort it for them. Walk in a garden. We should do it. We are not just machines, with our bodies giving up as we reach our end. We are sentient human beings, with spiritual needs and a strong sense of persona. That's what needs to be recognised. By healthcare staff, of course, in their busy lives. But also by the rest of us. Granny is still granny when she's dying; talking about what matters to her will be more important than ever. We need to see the human being in each other- and we need to hear each other's stories. That's what makes us spiritually aware. And that's what brings comfort when the chips are down.
500 WORDS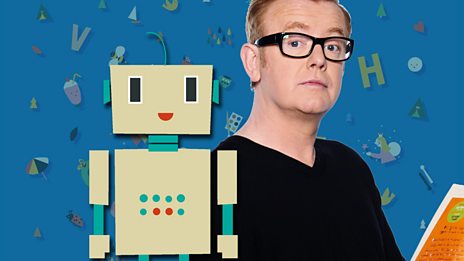 Featuring celebrity videos and top writing tips!
Free download
Catch up with the latest Breakfast fun with Chris Evans. Hear the best stories and the biggest…