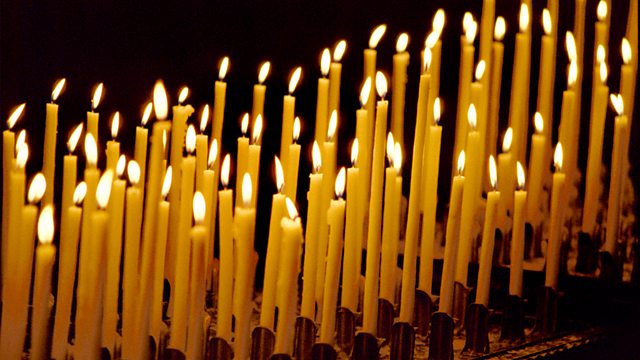 15/07/2013
A spiritual comment and prayer to begin the day with Claire Campbell Smith.
Last on
Claire Campbell
Good morning.  As a teenager, I felt a great sense of pride to go to the same school in Manchester where Emmeline Pankhurst had sent her three daughters.    Emmeline's commitment to the cause of women's suffrage was inspirational to me, underlining the school's philosophy that we girls could achieve anything we wanted, if we put our mind to it and worked hard.
Emmeline hadn't enjoyed such educational advantage; her parents' support of women's advancement in society hadn't yet affected their belief that girls' learning should centre on 'making home attractive' and other husband-pleasing skills.  They did send her to a Parisian finishing school, but it was their political activism which had already begun to shape one of the most influential women of the 20th century.
Emmeline was born on this day in 1858, even though she always said her birthday was a day earlier and that she felt a kinship with the female revolutionaries who stormed the Bastille on that previous day, decades earlier. 
Again as a teenager, one of the most attractive features I found in the Christian story was the radical attitude of Jesus towards women.   He overthrew tradition by treating women as equal to men, just as he did by showing favour to others of inferior status at the time – children, lepers, tax collectors, people with disabilities.   To him, these outcasts were created in the image of God and worthy of grace.  Today, he'd be alongside the addict, the asylum seeker, the person living with AIDS, just as much as with the successful and powerful.
Lord, help us to treat with respect everyone we meet today.  May we see your image in them. Amen.