Add music you love and enjoy it with
Steely Dan

Reelin' In The Years

A Decade Of Steely Dan, MCA

(CD Single), Southern Ground, 1

The Very Best Of Sting & The Police, A&M

Rock Of America (Various Artists), Trax Label

(CD Single), Universal Island

Sense - The Lightning Seeds, Virgin

Duran Duran

Is There Something I Should Know

Duran Duran - Decade, EMI, 1

A Flock of Seagulls

Wishing (If I Had A Photograph Of You)

Electric Dreams (Various Artists), Virgin, 6

Cyndi Lauper

Girls Just Want To Have Fun

Fantastic 80's Disc 1 (Various Artis, Columbia

All That Echoes, Warner Bros, 1

Cosmic Thing - The B52's, Reprise

Tears For Fears - Tears Roll Down, Fontana, 5

The All Time Greatest Movie Songs, Columbia/Sony Tv

Erasure

A Little Respect

Erasure - Pop!, Mute Records

Whitesnake

Here I Go Again (Remix)

Driving Rock (Various Artists), Global Records & Tapes

Paul Young

Love Of The Common People

Paul Young - From Time To Time, Columbia

Fantastic 80's Disc 2 (Various Artis, Columbia

Wham!

Club Tropicana

The Best Summer Ever (Various Artist, Virgin

Lissie

Further Away (Romance Police)

(CD Single), Columbia

Fantastic 80's Disc 1 (Various Artis, Columbia

Neil Diamond - Beautiful Noise, Columbia

Greatest Hits Of The 80's (Various), Disky, 5

a-ha

The Sun Always Shines On TV

Fantastic 80's - 3 (Various Artists), Sony Tv/Columbia, 1

Ultravox

Dancing With Tears In My Eyes

Greatest Hits Of The 80's (Various), Disky, 12

(CD Single), Interscope, 1

Ace

How Long

No Greater Love (Various Artists), Global Records & Tapes

More Greatest Hits Of 80's (Various), Disky
Pause for Thought

From Rev Ruth Scott, an Anglican vicar in Richmond.

SabaaH al-khayr! Good morning and apologies to Arabic-speaking listeners for my ropey pronunciation of that greeting. Richard, in preparation for some work I'm going to be doing, I've just started learning Arabic. I'm up to my eyes in a new alphabet, different sounds, wonderful calligraphy and a whole new vocabulary. Of course, once I've mastered all that I'll still have a long way to go in terms of getting to know those for whom Arabic is their first language. Learning a language is no guarantee of being able to understand others who speak it. How we use it determines whether it fuels division or draws us together. Think about what's been happening in Northern Ireland over recent days: Members of two communities who share the common language of English, still struggle to connect without conflict. Words have been used as weapons, hurled across riot lines along with petrol bombs and bricks. People shout across the gulf of understanding between them, and no one is any the wiser. Thank goodness for the wonderful men and women of both communities who are talking to one another, often at great personal cost, in order to bridge the divide that cuts others off from recognising their common humanity. In my experience these people have often suffered bereavement or injury as a result of bombings and shootings. Some have used violence in the past. All have come to believe that violence generally escalates rather than resolves conflict, and that you can't shake hands with a clenched fist. At some point you have to stop shouting, sit down, start listening and begin slowly to use language as a tool for healing not for hurting one another. Salaam alaykum! Peace be with you!
BBC Playlister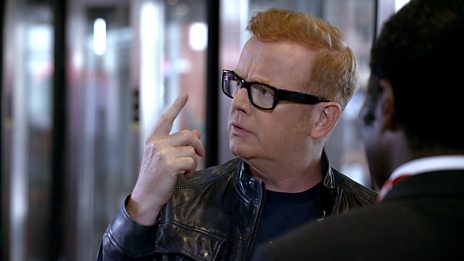 Chris has a song stuck in his head - but what is it? That's why he needs BBC Playlister!
500 WORDS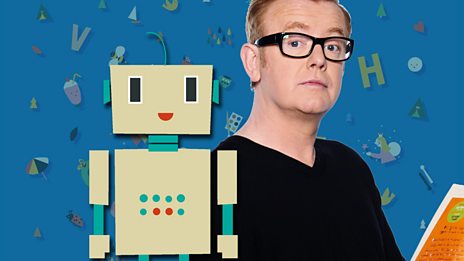 Featuring celebrity videos and top writing tips!
Podcast
Catch up with the latest Breakfast fun with Chris Evans. Hear the best stories and the biggest…