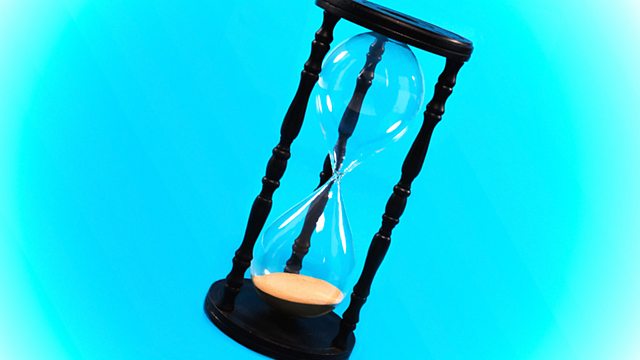 Procrastination
Have you ever been blighted by a looming deadline and stayed up all night, wishing you'd started work just a bit earlier? You might curse your hesitation in these situations. But, Samira Ahmed asks: is procrastination always such a bad thing?
Most of us will have procrastinated at some point in our lives. Maybe you can't start the first sentence of the novel you've always want to write because you fear failure. Or perhaps you're putting off telling your partner that your relationship 'just isn't working anymore'. At worst procrastination can be debilitating or prolong a hurtful decision longer than necessary. But might it also be a useful tool for artistic inspiration and a way to let things happen in their own time?
Our relationship with procrastination is a complex one. Many of us are acutely aware that we are doing it, that it robs us of the time to complete tasks to the best of our potential, and yet we just can't stop it. Perhaps it is just human nature? Procrastination has often been characterised as a sin - leaving undone those things which we ought to have done - perhaps suggesting that procrastination has been a concern throughout history.
And yet, there may be something to be said for carefully considered delay. For anyone who's ever felt that sinking feeling after posting something in haste on social media, perhaps delaying action might have been prudent. We can learn from history that sometimes resisting pressure to act more quickly can prevent the direst of consequences. But deliberate procrastination by those who have the power to facilitate change or to maintain the status quo, even if it robs the powerless of equal rights, might suggest that procrastination is a luxury of those who have the time to wait.
The programme includes readings from Kurt Vonnegut, Martin Luther King Jr., John Lanchester, and W.H. Auden, with music by Sir Richard Rodney Bennett, Leonard Cohen, Karine Polwart, and Yo La Tengo.
Producer: Katherine Godfrey
A Whistledown production for BBC Radio 4.
Last on