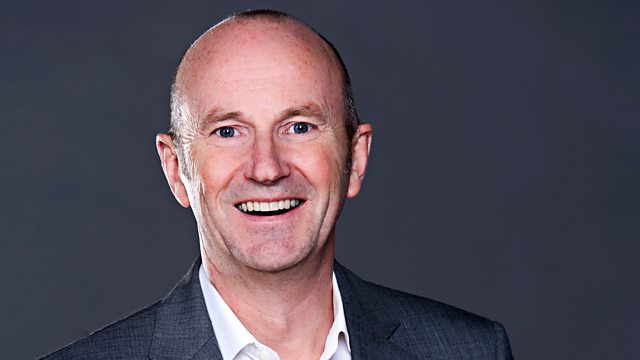 23/07/2013
It's what you're talking about before you're talking about it. Join Fred and Co as they try to make some crazy sense out of modern day Scotland.
Last on
Jak O'Donnell's Spicy Ginger BBQ Chicken
1 btl of chilled alcoholic ginger beer
4 tablespoons soy sauce
2 dessertspoons sesame oil
2 tablespoons honey
3 slices fresh root ginger
2 cloves garlic, crushed
4 (100g)   boneless chicken breast fillets
1/ in a blender pop ginger, garlic, sesame oil, soy sauce & garlic  along with 50 ml of ginger beer
2/ pour half into a cup with a pastry brush and the other remaining into a glass.......
(Chef on duty at a BBQ must always have a refreshment!!)
3/ mix the chicken in with the ginger mix and leave in the fridge 15 minutes is fine overnight is super organised.
4/once on hot coals for 5 minutes each side pull over to the edge brush with beer to help keep moist and cook for 15 min skin side down then 10-15 skin side up
5/ check all juices run clear then serve with BBQ potatoes and salad.
Jak barbecuing the chicken in the BBC car park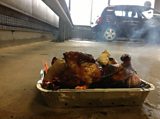 It still tasted lovely - honest