Michael Palin and the Inheritance Tracks of Arthur Brown
Sian Williams and Richard Coles with broadcaster, actor and writer Michael Palin, the Inheritance Tracks of Arthur Brown, orchid expert David Lang who explores the Dalai Lama's garden, Antoinette Haselhorst reflecting on her photographs of Nelson Mandela- who also bought her childhood home, JP Devlin out in Worcestershire hunting for moles with Mickey the Mole Catcher, a young Lithuanian accordionist professing his love for the wobbly keyboard and listeners sharing their thanks for past kindnesses.
Producer: Chris Wilson.
Last on
STUDIO GUEST :: MICHAEL PALIN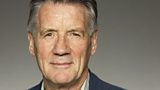 Micheal Palin, writer, broadcaster, actor and comic joins Sian and Richard in the studio.  His book 'The Truth'  uses a once idealistic journalist's search for a 'real' story as a means  to explore what 'truth' really is.
REFLECTONS ON MANDELA :: ANTOINETTE HASELHORST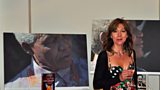 Internationally renowned photographer Antoinette Haselhorst talks about her life growing up in South Africa, apartheid and her book,  Reflections on Mandela. Icon of Peace which asks the question "What do you think society, mankind and humanity can learn from Nelson Mandela's values and virtues?".  Some of the proceeds of the book will be going towards the Nelson Mandela's Children Fund.
GUERILLA REPORT :: MICKEY THE MOLER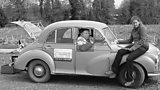 Michael Pincher aka Mickey the Moler tries to keep the mole population around Pershore in Worcestershire under control.
ACCORDION EVANGELIST :: MARTYNAS LEVICKIS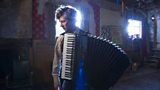 Winner of Lithuania's Got Talent, Martynas Levickis talks about his classical accordion training, why his favourite concert programme would include versions of Lady Gaga tracks and why he's only recently realised the importance of his Lithuanian folk heritage.
ARTHUR BROWN :: INHERITANCE TRACKS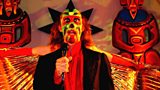 The God of Hellfire, Arthur Brown is still rocking and  making music in a Yurt deep in the woods of East Sussex. His new album,  Zim Zam Zim, is in the making. He chose "Teddy Bears' Picnic" by Henry Hall and his orchestra and "Love Itself" by Leonard Cohen.
DAVID LANG :: ORCHID EXPERT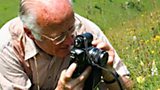 David Lang, an expert on orchids, talks about his travels to the Dalai Lama's garden and along the North Indian border with China and Tibet in search of his exotic  passions - and his arrest by over-zealous administrators.
STUDIO PHOTO :: MARTYNAS LEVICKIS, DAVID LANG, RICHARD, MICHAEL PALIN, ANTOINETTE HASELHORST, SIAN.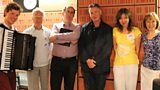 BLOG :: SIAN EMBRACING LIFE
"No black, no sausage rolls and lots of wine at the wake". Those were the instructions given by my good friend, who died last week and whose funeral I've just come back from. So it looked like a wedding, or a garden party – lots of women in their forties dressed in red and bright blue and purple. Tears, yes – but also lots of laughing and story-telling. I didn't think a funeral could be a celebration of life, especially after losing one so young, but it was. Her maxim had always been "Embrace Life". So we did and we will. Gutsily, in remembrance of her.
On Saturday Live this week, a man whose motto is: "Don't talk about living, just live". Michael Palin has done a lot of that. Now in his seventies and still travelling the world, he's just brought out his second novel, in paperback. A tale about environmentalism, writing and the elasticity of truth. Michael travelled to India to research some of it and also in the programme, a man who has visited many of the same places (and, whisper it quietly, some Michael couldn't get into). David Lang loves flowers and has travelled the world in pursuit of orchids. He'll also tell us what the Dalai Lama's garden's like. We hear from a photographer who's taken portraits of Nelson Mandela, a Lithuanian accordionist and JP's out with Mickey the Mole Catcher. Inheritance Tracks come from the wild man of seventies rock, Arthur Brown and we have some more of your Thank Yous.
Saturday Live, embracing life, at nine.  
Credits
| Role | Contributor |
| --- | --- |
| Presenter | Sian Williams |
| Presenter | Richard Coles |
| Interviewed Guest | Michael Palin |
| Interviewed Guest | Arthur Brown |
| Interviewed Guest | David Lang |
| Interviewed Guest | Antoinette Haselhorst |
| Interviewed Guest | JP Devlin |
| Producer | Chris Wilson |
Featured in...
The five editions of Today produced by our guests plus a selection of archive programmes.