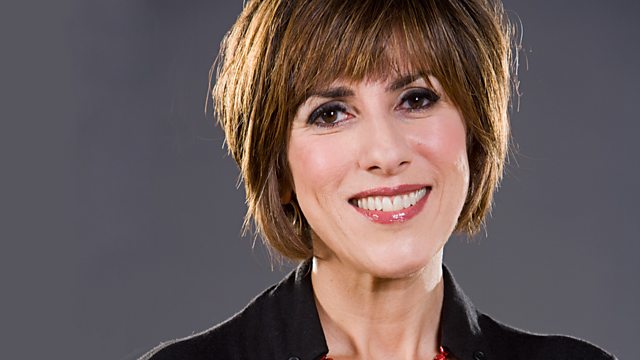 Shereen Nanjiani sits in
Shereen Nanjiani sits in for Janice.
Today four young actors start a 926 mile cycle ride round the UK, performing Shakespeare's Romeo and Juliet and Twelfth Night at 25 venues between now and the end of August. They'll be playing multiple parts, performing outside if the rain holds off, camping every night and using their trusty bicycles to power any lights needed for the stage. Could it be more environmentally-friendly and more in the spirit of Shakespeare's own travelling troupe, The King's Men? The Handle Bards will be speeding across the Clyde to join us, having just come off stage with their very first performance.
Belle and Sebastian's Mick Cooke tells us about writing songs for new Glasgow musical comedy Cannibal Women of Mars and we're treated to a duet from the production
Edinburgh's Mela, a summer festival of world music, dance, fashion and fun, last night announced its 2013 programme with the news that dance music legends The Orb will headline the event. They've come a long way from a few hundred people at Murrayfield stadium 19 years ago. Exciting times! Director of the festival Chris Purnell joins Shereen.
We hear about the new lease of life that many of Edinburgh's Victorian police boxes have been receiving by being turned into museums, coffee shops and even a tiny curry house!
And- why would Margaret Murphy and Dave Barclay want to co-write a crime novel - she's already a successful novelist in own right and surely he gets enough gritty/crime action with his day-job as a forensic scientist at Robert Gordon University in Aberdeen? But apparently not - together they have written their first crime novel together - Everyone Lies - under the pen-name A D Garrett and they'll be in studio to tell us more.
Last on
The Orb and Kakatsitsi perform Little Fluffy Clouds at Glastonbury 2013