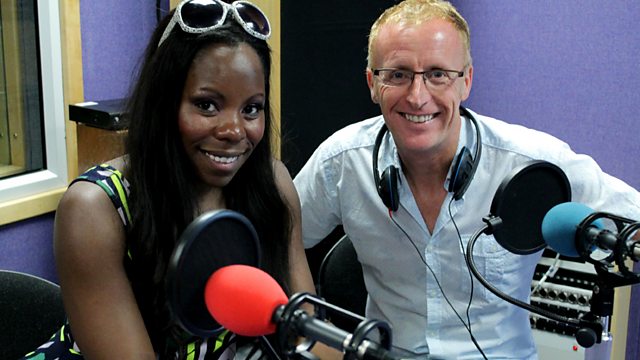 Bryan Burnett sits in for Janice
Not only has she been a long time member of Beyonce's band but American saxophonist Tia Fuller is an accomplished musician in her own right with successful solo albums. Tia will be talking to Bryan ahead of her debut at this year's Edinburgh Jazz and Blues Festival.
A pen, some ink, a board and a big sheet of paper might seem like humble tools but they've taken young reportage illustrator George Butler into situations as diverse as being an unofficial guest of the rebel Free Syrian Army, depicting oil fields in Azerbaijan and painting TB patients in Mumbai. George will join Bryan to talk about what place art has in situations where people are struggling for their freedom or where lives are in danger.
It's that time of the year when the circus trucks roll into town so Bryan will be going behind the scenes at the big top with Paul Archer, Tour Director for The Moscow State Circus and Norman Barrett MBE, the Ringmaster with Zippos Circus to find out about the history of the circus and what it means for the circus to grow in recognition as an art form.
Personally singled out as one of this year's forthcoming programme highlights by the Director of the Edinburgh International Book Festival, writer Philipp Meyer will be in to talk about his second novel 'The Son' which explores the cruelty of the American Dream.
Last on