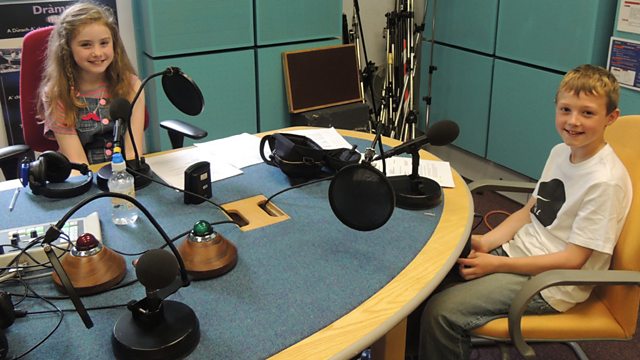 12/07/2013
Prògram luma-làn an t-seachdain-sa air Aileag. Bidh Hannah agus Euan à Leòdhas còmhla ri Janice Ann beò anns an stiùidio ann a Steòrnabhagh. Sùil air am fiolm ùr 'Monsters Uni' còmhla ri Kayanna agus bidh Charlotte ag innse mu na h-àiteachan nàdar as fheàrr anns An Aghaidh Mhòir mar phàirt den t-sreath nàdar aice a' sealltainn air na còig sgìrean as fheàrr leatha ann an Alba. Gheibh sinn a-mach dè na planaichean a th' aig feadhainn agaibh ann an Dùn Eideann agus Glaschu airson an còrr dheth na làithean-saora agus bidh sinn ag ionnsachadh beagan mu dheidhinn Karate mar phàirt den t-sreath againn a' toirt sùil air cur-seachadan. aileag@bbc.co.uk ma tha teachdaireachdan sam bith agaibh.
A jam-packed programme this week on Aileag. Hannah and Euan from the Isle of Lewis will be joining Janice Ann live in the studio in Stornoway. A look at the new film 'Monsters Uni' with Kayanna and Charlotte will be telling us about the best nature spots to visit in Aviemore as part of her strand looking at her five favourite areas in Scotland. We'll be finding out what some of you in Glasgow and Edinburgh have planned for the rest of the holidays and we'll be learning a bit about Karate as part of our strand looking at hobbies. aileag@bbc.co.uk if you'd like to get in touch with us.
Last on
Gluasadan Karate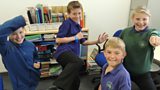 Eilidh, Luke, Peter agus Christina à Bunsgoil Ghàidhlig Inbhir Nis a' dèanamh gluasadan Karate.
Hannah NicLeòid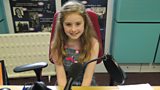 Euan Anderson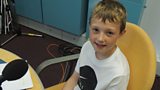 Leugh le Catrìona Lexy Chaimbeul