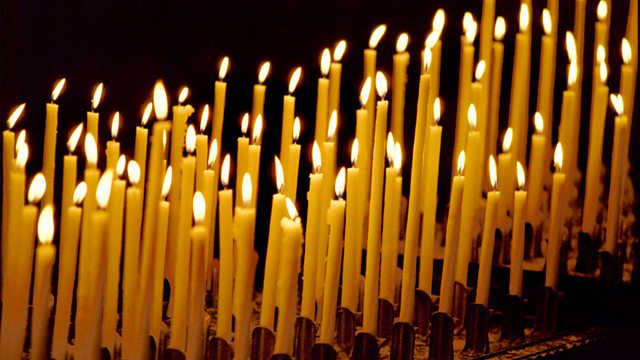 13/07/2013
A spiritual comment and prayer to begin the day with Claire Campbell Smith.
Last on
Claire Campbell
Good morning.  It all began with a song in response to a report highlighting the plight of Ethiopians in the grip of starvation. "Do they know it's Christmas?" raised millions for famine relief but that wasn't enough for one of its writers, Bob Geldof.  On this day in 1985, he masterminded the biggest charity concert ever staged which, it's estimated, over a fifth of the world's population watched.  Some say it demonstrated the power of music to change the world, but at the height of the selfish 80s, it also showed people's willingness to give, despite the recent economic depression.
This month, I'm taking a group of young people to Africa for what I hope will be a life-transforming experience.  As we've worked to raise money for the trip, I've constantly been touched by people's generosity, again in spite of the current economic climate: people who couldn't come to an event, but still bought a ticket; people who opened up their home to host a fundraising dinner; people who delved into their pockets at the supermarket checkout.   And when we get there, I hope these teenagers will be also touched by the generosity shown so often by people who possess nothing. 
The Christian faith urges its followers to give, not in the hope of recognition or reward, but because they can't help it – a reflex action borne of a desire to give in the way God gave, who so loved the world that he gave his only Son.  Trusting God to meet our own needs, learning to be content without the endless acquisition of more possessions, frees us to respond to others' needs with a generosity that reflects the unimaginable generosity of God. 
A prayer of St Augustine: O love ever burning and never extinguished charity, My God, set me on fire.  Amen.