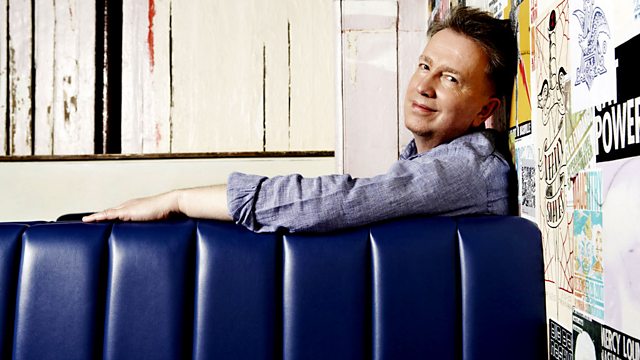 With Neil Gaiman
Tom is joined by award winning English author Neil Gaiman for an in depth discussion of his career. He is best known for his comic book series The Sandman.
He started out as a journalist, and wrote his first book about Duran Duran in 1984, but has become known for his creative writing. He broke through with his comic book The Sandman, which ran from 1989 to 1996. He has written numerous major works, for both adults and children, and has won a huge number of awards, including Hugo, Nebula, Bram Stoker, Newbery Medal, and Carnegie Medal. In 2012 he was awarded an honorary doctorate from the University of the Arts in Philadelphia.
He is married to musician Amanda Palmer.
His latest novel The Ocean At The End Of The Lane is out this month, his first adult novel for 8 years. This is one of many books to come from him this year.
Last on