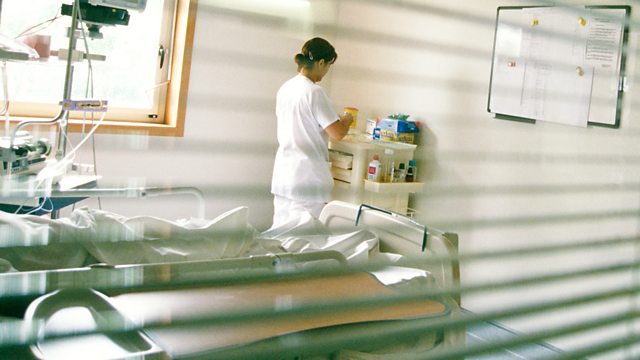 11/07/2013
Morning news and current affairs with James Naughtie and Evan Davis, including:
0810
The leaders of the health service in England have issued a stark warning that big decisions need to be made urgently about the organisation of hospitals and GP surgeries, to avoid a financial crisis or problems such as the Mid Staffs scandal. David Nicholson, chief executive of NHS England, explains that NHS England could be a funding gap of £30bn by the end of this decade, if nothing is done.
0819
The people of Scotland will vote on Independence next year, but Wales has traditionally seen much lower levels of support for independence than Scotland. Singer and broadcaster Cerys Matthews gives her personal view on whether Wales looks enviously or nervously, at the choice that Scottish voters have.
0832
After the controversy over the Labour candidate selection in Falkirk - Ed Miliband has announced that an open primary - where the public pick the parties candidate - will be used for selecting Labour's London mayoral candidate. Dr Sarah Wollaston, MP for Totnes since 2010, and Alex Massie, freelance journalist writing for the Spectator among others from Washington, discuss the method of using open primaries to choose officials.
0836
The government is announcing today it is making a £60m investment in the science which involves assembling artificial genes to create new materials. Drew Endy, assistant professor of bioengineering at Stanford University, explains the importance of synthetic Biology.
Last on