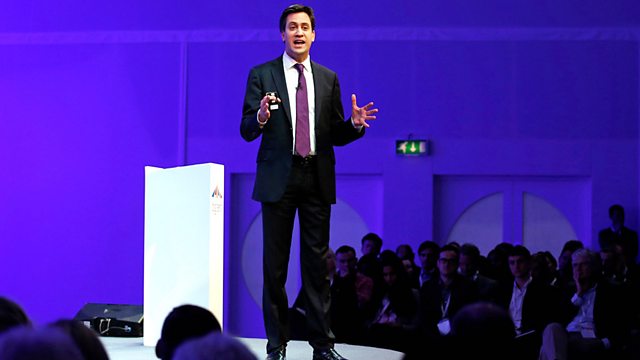 09/07/2013
Morning news and current affairs with Sarah Montague and John Humphrys, including:
0749
Egypt's interim leader has outlined his timetable for new elections, amid continuing unrest in the country. The Today programme's James Naughtie reports.
0810
Ed Miliband will promise to make politics more "open, transparent and trusted" by reforming Labour's relationship with trade unions. The BBC's political editor gives analysis and Billy Hayes, the general secretary of the Communication Workers Union (CWU), reacts to the news.
0820
There's a new app being launched in Chicago this month which aims to warn people where they will have to wait in a queue. Terry Green, who co-founded Q-matic which tries to solve company's queuing problems, gives his view on the utility of the app.
0831
The European Court of human rights will rule today on whether judges in the UK can lawfully sentence offenders to spend their whole life in prison, with no chance of review. Simon Crichton, the murderer Douglas Vinter's solicitor and the former Labour MP Vera Baird, who was solicitor general in the last Labour government, and is now police and crime commissioner for Northumbria, discuss whether a whole life sentence is in breach of human rights.
Last on