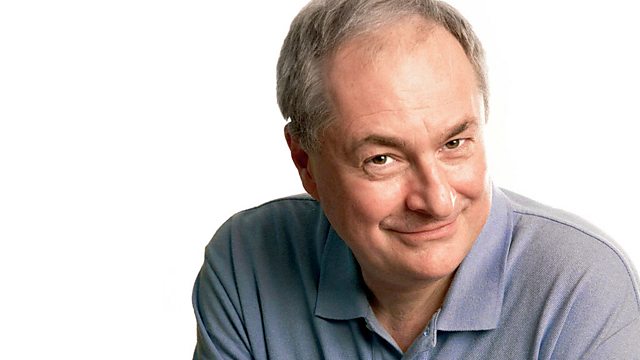 (10/13)
Which British political scandal is the subject of a musical Andrew Lloyd Webber is currently writing? Which jazz pianist, who worked closely with Louis Armstrong, was known by the nickname 'Fatha'?
The 2013 Counterpoint tournament reaches the semi-final stage, with three contestants who've proved the breadth of their musical knowledge in the heats returning to compete for a place in the Final.
Paul Gambaccini is in the chair and will be testing the competitors on all aspects of music - whether it be the classics, jazz, musical theatre or the pop charts, there's something to suit every taste in today's programme.
The contestants are from Hove, Bristol and Newcastle.
Producer: Paul Bajoria.
Last on
CONTESTANTS IN SEMI-FINAL 1
TREVOR HARVEY, a retired information officer from Hove;
MICK QUINN, a retired psychiatric nurse from Bristol;
Revd Canon PETER STRANGE, a clergyman from Newcastle.
MUSIC IN THIS EDITION
Round One
Tennant/Lowe: 'Nothing Has Been Proved' from Scandal soundtrack (Dusty Springfield)
Mascagni: Iris, Act 1 - 'Hymn to the Sun' (Bavarian Radio Chorus & Munich RO/Patane)
Vaughan Williams: Symphony No.6 - 1st movement (Bavarian Radio SO/Sir Colin Davis)
Rodgers/Edwards: 'My Old Piano' (Diana Ross)
J.S. Bach: Mass in B Minor, BWV 232 - Sanctus (Monteverdi Choir & English Baroque Soloists/Gardiner)
Colplay: 'Clocks'
Jazz At The Movies
Cole Porter: High Society - 'Now You Has Jazz' (Bing Crosby & Louis Armstrong)
Burke/Lee: 'He's A Tramp' from Lady And The Tramp soundtrack (Peggy Lee)
Elmer Bernstein: The Man With The Golden Arm - Main Title (Billy May & His Orchestra)
Pop Songs in French
Goland/Gold/Gainsbourg: 'Comment te dire adieu?' (Francoise Hardy)
Jacques Brel: 'Le Moribond'
Lacomblez/Deprijck: 'Ca Plane Pour Moi' (Plastic Bertrand)
Battles in Music
Trad/Jimmy Driftwood: 'The Battle of New Orleans' (Lonnie Donegan)
Walton: 'Spitfire' Prelude & Fugue - from The First of the Few soundtrack
Bogle: 'And The Band Played Waltzing Matilda' (The Pogues)