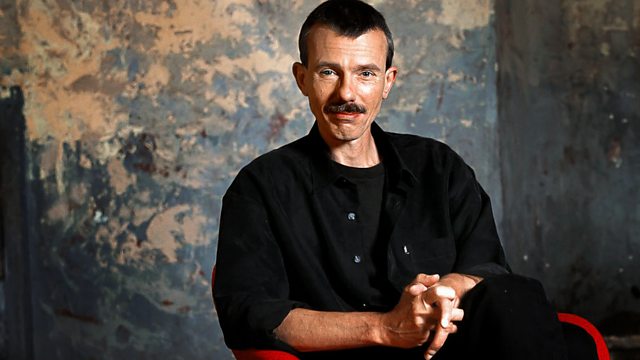 13/07/2013
BBC Proms past. On the first weekend of this year's BBC Proms Jonathan Swain presents a programme of past Proms performances by BBC Orchestras looking ahead to some of this year's themes.
1:01 AM
Berlioz, Hector [1803-1869]
Overture to Les francs-juges (Op. 3)
BBC National Orchestra of Wales, Thierry Fischer (conductor)
1:13 AM
Stravinsky, Igor (1882-1971)
Scherzo fantastique (Op.3) (1907-8)
BBC Symphony Orchestra, Semyon Bychkov (conductor)
1:25 AM
Herrmann, Bernard [1911-1975]
Excerpts from the films: "The man who knew too much" & "Citizen Kane"
BBC Concert Orchestra; Keith Lockhart (conductor)
1:31 AM
Wagner, Richard [1813-1883]
Siegfried Idyll
BBC Scottish Symphony Orchestra, Donald Runnicles (conductor)
1:50 AM
Vaughan Williams, Ralph [1872-1958]
Job - a masque for dancing
BBC Symphony Orchestra, Sir Andrew Davis (conductor)
2:34 AM
Britten, Benjamin (1913-1976)
Choral dances from 'Gloriana'
BBC Singers, Stephen Layton (conductor)
2:43 AM
Williams, John (Towner) [b.1932]
3 movie themes - from Star Wars, Schindler's List & Harry Potter
BBC Concert Orchestra; Keith Lockhart (conductor)
3:01 AM
Schubert, Franz (1797-1828)
Quintet for 2 Violins, Viola and 2 Cellos in C major (D.956)
Artemis Quartet
3:52 AM
Bruhns, Nicolaus (1665-1697)
Jauchzet dem Herren alle Welt - cantata for voice, 2 violins and continuo
Guy de Mey (tenor), Ricercar Consort
4:04 AM
Telemann, Georg Philipp (1681-1767)
Trio No.8 from Essercizii Musici, for Recorder, Harpsichord obligato, and continuo
Camerata Köln
4:13 AM
Rameau, Jean-Philippe (1683-1764)
Pieces from Les Indes Galantes
Norwegian Chamber Orchestra, Terje Tønnesen (conductor)
4:26 AM
Debussy, Claude (1862-1918), orchestrated by Ravel, Maurice (1875-1937)
Danse (Tarantelle styrienne)
Winnipeg Symphony Orchestra, Kazuhiro Koizumi (conductor)
4:32 AM
Dela, Maurice (1919-1978)
Sonatine
Peter Oundjian (violin), William Tritt (piano)
4:44 AM
Kisielewski, Stefan (1911-1991)
Suite from the ballet 'Fun Fair'
Polish Radio National Symphony Orchestra in Katowice, Michal Nesterowicz (conductor)
4:56 AM
Horowitz, Vladimir [1904-1989]
Moment Exotique
Vladimir Horowitz (piano)
5:01 AM
Debussy, Claude [1862-1918]
En blanc et noir for 2 pianos
Lestari Scholtes (piano), Gwilym Janssens (piano)
5:18 AM
Madetoja, Leevi (1887-1947)
Dance Vision (Tanssinäky) (Op.11)
Finnish Radio Symphony Orchestra, Jorma Panula (conductor)
5:26 AM
Prokofiev, Sergey (1891-1953)
Visions Fugitives (Op.22) (VIII - XIII)
Roger Woodward (piano)
5:34 AM
Rachmaninov, Sergey (1873-1943) arr. Alan Arnold
Vocalise (Op.34 No.14)
Győző Máté (viola), Balázs Szokolay (piano)
5:40 AM
Schubert, Franz (1797-1828) [text Friedrich Schiller]
Die Götter Griechenlands (D.677b)
Christoph Prégardien (tenor), Andreas Staier (fortepiano)
5:45 AM
Evanghelatos, Antiochos (1903-1981)
Coasts and Mountains of Attica
National Symphony Orchestra of Greek Radio, conductor Andreas Pylarinos
5:58 AM
Tavener, (Sir) John (b.1944)
Funeral Ikos (The Greek funeral sentences) for chorus
Norwegian Soloists' Choir, Grete Pedersen Helgerød (conductor)
6:04 AM
Brahms, Johannes (1833-1897) [text Friedrich Schiller]
Nänie (Op.82)
Oslo Philharmonic Choir and Orchestra, Rafael Frühbeck de Burgos (conductor)
6:17 AM
Liszt, Franz (1811-1886)
Funérailles - from Harmonies Poétiques et Religieuses: 10 pieces for piano (S.173 No.7)
François-Frédéric Guy (piano)
6:31 AM
Karlowicz, Mieczyslaw (1876-1909)
Symphonic Poem: Eternal Songs (Op.10)
National Polish Radio Symphony Orchestra, Janusz Powolny (conductor).
Last on