Music Played
29 items
Add music you love and enjoy it with
PAUSE FOR THOUGHT

With Simon Cohen, who runs a communications agency.

We went to Love Supreme festival, and when Chic were singing 'We Are Family', the words reverberated in my soul, and I felt utterly connected with everyone and everything around me.

I remember another time like this, when I was at the top a sacred mountain in Montserrat, near Barcelona, to teach journalism to an interfaith youth group. To welcome everyone, they asked us all to hold hands and sing something in our traditional language. Now I was the only Jew, and all I could think of was the prayers for the bread and the wine. There was no bread, and with a group of religious teenagers, there was definitely no wine! I felt the eyes of Abraham and 5000 years of history stare at me through the mountains.

The group started singing, in Urdu, Sanskrit. It was nearly my turn. Then, out of the corner of my eye, a man with a skull cap appeared. I ran up to him. 'Hi, I'm Simon Cohen', you know Cohen and explained my predicament.

As the sun set, the stranger stepped into the circle, and introduced himself as a Rabbi from Jerusalem. He sang a psalm in the most beautiful, soul-nourishing voice, leaving everyone in tears. He silently slipped away to bring in the Sabbath with the local community.

We have all experienced those moments when time seems to slow down, when we feel so connected to each other, to ourselves, and to the universe - when we feel, as Chic put it, we are family.

Some people go to Church to experience this, others stay at home meditating, and there are others still who find this on mountain tops, at music festivals, or in the eyes of their lover. Whoever you are, whatever you believe, these moments are open to you. So have a look at your diary today. How will you create more opportunities for meaningful connection, experiences that will reverberate in your soul and your memory forever more?
BBC Playlister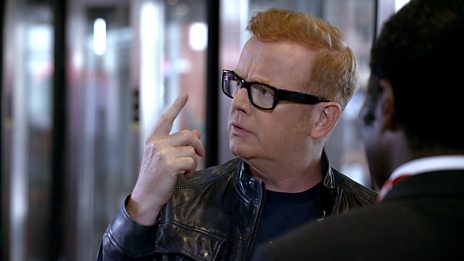 Chris has a song stuck in his head - but what is it? That's why he needs BBC Playlister!
500 WORDS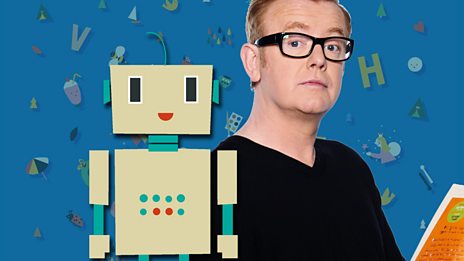 Featuring celebrity videos and top writing tips!
Podcast
Catch up with the latest Breakfast fun with Chris Evans. Hear the best stories and the biggest…