Add music you love and enjoy it with
Muse

Starlight

(CD Single), Warner Bros

Unorthodox Jukebox, Atlantic, 1

Joe Cocker

You Are So Beautiful

The Gold Album (Various Artists), The Hit Label Ltd

Diana Ross & The Supremes - 40 Motown, Polygram Tv

Now 1987 - The Millennium Series, EMI

Brothers In Arms 20th Anniv Edition, Vertigo

Simply Red Greatest Hits, East West Records

25 Years Of Rock'n'Roll: 1980 (Va), Connoisseur Collection, 6

Seals & Crofts - Summer Breeze, Warner Bros

Status Quo

Looking Out For Caroline

Bula Quo, Fourth Chord Records, 1

Whatever You Want - V.Best Of Status, Polygram Tv

Train

50 Ways To Say Goodbye

Cailfornia 37, Sony, 5

Queen

Hammer To Fall

Queen - Greatest Hits II, Parlophone

The Who - Who's Better, Who's Next, Polydor

Celebrate - The Greatest Hits+, Virgin, 1

The Best Of The Beach Boys (CD 1), EMI, 6

The Best Of The Beach Boys (CD 1), EMI, 3

ABBA

Summer Night City

Abba - More Abba Gold, Polydor

In The Summertime-Sound Of 70's, Part, Old Gold

(CD Single), Independiente

Tom Petty

I Won't Back Down

Tom Petty - Anthology, MCA

Bryan Adams - The Best Of Me, Mercury

All That Echoes, Warner Bros, 1

(CD Single), Relentless Records
PAUSE FOR THOUGHT

With Rabbi Pete Tobias, of the Liberal Synagogue, Elstree.

Next week Jews will be observing the fast day of Tish'a b'Av, a day that recalls sad events in Jewish history, starting with the destruction of the Temple in Jerusalem by the Babylonians more than 2,500 years ago.

On the Saturday preceding that date, there's a special reading in synagogues from the prophet Isaiah. He was renowned for what today we might call publicity stunts. Just over a hundred years before the Babylonians came, he went to the Temple to shout at the people worshipping there.

In Isaiah's day, songs and prayers of worship were accompanied by the sacrifice of goats and lambs. To Isaiah it was all meaningless unless those making the offerings then addressed the injustice and poverty in their society. He was sure they didn't – and he told them so.
He screamed and ranted, telling them that God despised their songs and wasn't listening to their prayers. The goats and lambs they were offering wouldn't be accepted unless they also changed their behaviour. If they didn't, the Temple would be destroyed, he said. The people probably thought he was nuts.

Many years ago I was at a Jewish summer camp in America. On this particular Sabbath, instead of just reading his words, I pretended to be Isaiah. I donned a ridiculous costume, and marched into the location where the service was taking place, shouting at a bunch of bewildered Californians that what they were doing was pointless unless they actually listened to the words of their prayers and acted on them to change their world.

I'm sure all those who were there thought that I was nuts. But for me Isaiah's message is the essence of Liberal Judaism: if worship doesn't inspire us to bring justice into our world, then it's worthless. I'm not sure if that message is fully appreciated, so maybe I need to dress up and do my Isaiah schtick again… Whatever it takes to emphasise that religion isn't just about praying, it's about taking action to mend our world.
BBC Playlister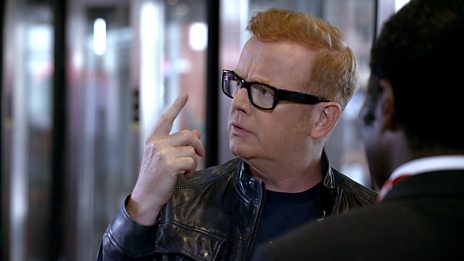 Chris has a song stuck in his head - but what is it? That's why he needs BBC Playlister!
500 WORDS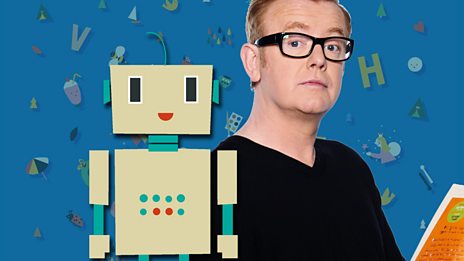 Featuring celebrity videos and top writing tips!
Podcast
Catch up with the latest Breakfast fun with Chris Evans. Hear the best stories and the biggest…