Boris Johnson, The Masque of Anarchy, John Gallagher, Happy Holidays?
Boris Johnson
In an interview recorded earlier this month at the Daily Mail Chalke Valley History Festival, the Mayor of London discusses leadership ambitions, what Cicero has to teach us about politics, and why a politician should sometimes dare to be dull.
The Masque of Anarchy
Sarah Frankcom tells Anne why she and Maxine Peake are reviving Shelley's poetic account of the Peterloo Massacre of 1819 for this year's Manchester International Festival.
John Gallagher
New Generation Thinker John Gallagher guides the listener on a romp through 16th century phrasebooks for travellers.
Happy Holidays?
Writer Tim Lott and critic Kate Muir discuss depictions of holidays gone wrong in film, from Rosselini's Voyage to Italy, to Joanna Hogg's Archipelago, to July Delpy's Before Midnight, and ask, just how easy is it to sympathise with the misery of the rich?
Last on
The Masque of Anarchy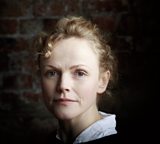 The Masque of Anarchy directed by Sarah Frankcom and starring Maxine Peake is on at the Manchester International Festival from Friday 12th until Sunday 14th July 2013.
Photo Credit: Jonty Wilde