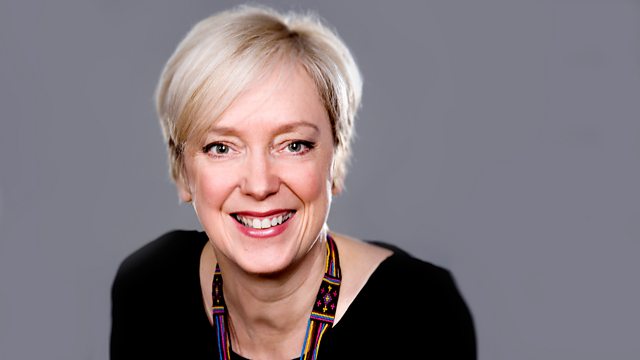 10/07/2013
Janice Forsyth is joined by author and playwright Alan Bissett, to hear about his struggle with feminism.
Gordon Barr, artistic director of Glasgow's annual outdoor Shakespeare programme, talks about his contemporary take on Much Ado about Nothing, involving a central romance between male couple Benedick and Bertram. This year's Benedick (James Ronan) and Bertram (Robert Elkin) perform a live extract in The Culture Studio.
Gordon Barr and Scots writer, poet, songstress and actress Joyce Falconer (better known as Roisin from Scottish television soap River City) talk about the process of earning your stripes as a theatre actor in Scotland, and whether it's about honing your craft, or catching a lucky break, following Linda Bellingham's recent suggestion that TV soaps are inadvertantly killing off regional British theatres by giving young actors their big break without much effort.
19 year old Hayley Stobo is the first Scottish graduate of the Bolshoi Ballet Academy in its 237 year history. She tells Janice about the highs and lows of earning her a full Artist of Ballet Diploma at the Bolshoi, and how she feels about coming home to hunt for a job.
The oldest comic strip found to date is Scottish and has been gifted to Glasgow University. Dr Laurence Grove joins Janice from Paris along with Sha Nazir, the co-founder of the Glasgow Comic Con, to tell us why this is such an exciting discovery.
Scott Ryan Vickers, better known as DC Will Cooper of River City, tells Janice about his new film Advance to Contact, which he wrote, directed and stars in as a troubled soldier who has extreme symptoms of Post Traumatic Stress Disorder, ahead of its Glasgow film premiere.
Janice will also play great music from Scottish and international artists.
Last on