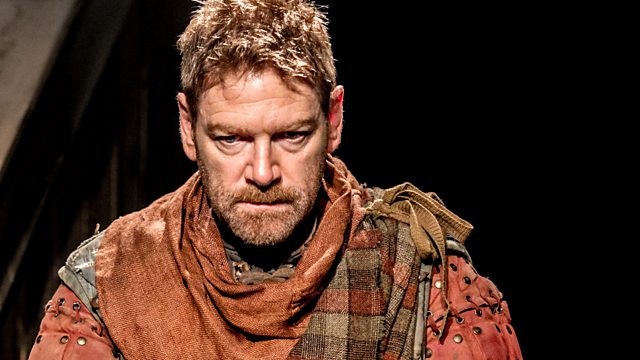 Kenneth Branagh in Macbeth
Listen in pop-out player
Kenneth Branagh and Alex Kingston star in a much-anticipated production of Macbeth at the Manchester International Festival. The venue has been kept from ticket holders until almost the last moment... will the production live up to the expectation?
Also from the Festival, intense music meets powerful documentary and extraordinary visuals in Massive Attack v Adam Curtis. And do it 2013: an art exhibition in which instructions - some to be done there in the gallery, some to be carried out later at home, some active, some philosophical - are given to participants.
Ben Wheatley's new film A Field in England, set in the English Civil War and starring Reece Shearsmith, blends history, horror and humour ultimately to defy categorisation. It has a groundbreaking simultaneous cinema and home viewing release.
And Harry Eyres' new book Horace and Me: Eyres' memoir of sorts that also reveals the Roman poet Horace's insight into life - still offering illumination in our own times.
Joining Tom Sutcliffe to review are the poet Paul Farley, writer Emma Jane Unsworth and classicist and presenter Tom Holland.
Producer: Sarah Johnson.
Last on
Massive Attack v Adam Curtis
A Field in England
A Field in England is showing in cinemas across key cities from this Fri 5 July
Harry Eyres
Horace and Me: Life Lessons from an Ancient Poet by Harry Eyres is published by Bloomsbury