D-Day: The Last Heroes
Dan Snow examines how the analysis of 3D aerial photos helped the Allied Forces win D-Day.
On iPlayer
This programme is not currently available on BBC iPlayer
On TV
There are no upcoming broadcasts of this programme
Last on
Veterans' interviews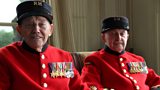 By the time D-Day arrived, Commandos Fred Walker and Roy Cadman were already old hands at beach landings having taken part in the Allied invasion of Sicily.

Looking back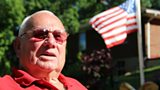 Bob Sales watched his best friend Captain Dick Wright die, moments after arrival on Omaha beach. Bob was the only man from his boat to survive the landing.

Veterans' profiles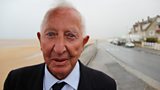 George 'Jimmy' Green led the first wave of Americans in to Omaha beach. Known as the suicide wave due to the high rate of casualties, none of the troops from his landing craft survived.