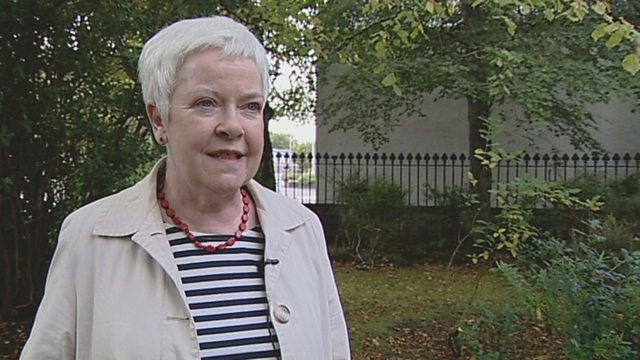 Tha am prògram seo a' cuimhneachadh air Alasdair Uilleam (Ally Willie) MacNeacail agus am pàipear a dheasaich e, The Clarion of Skye.
Rugadh Ally Willie MacNeacail, a bhuineadh dhan t-Sruthan anns an Eilean Sgitheanach, ann an 1900. Bha a theaghlach a' ruith buth na coimhearsnachd ach bha 'Ally Willie', mar a chanar ris, an sàs ann an iomadh rud eile sa choimhearsnachd. 'S e duine toinisgeil agus adhartach a bh' ann, aig an robh beachdan làidir air iomadach cuspair, ach gu seachd àraid a thaobh ciamar a ghabhadh eaconamaidh an eilein a neartachadh.
Nuair a thòisich e am pàipear-nàidheachd ionadail, The Clarion of Skye, ann an 1951, cha robh duine air an eilean air a leithid seo de rud fheuchainn roimhe. Bha sgeulachdan eadar-nàiseanta agus sanasan-reic ionadail taobh ri taobh agus thug e cothrom dha na Sgitheanaich an cuid bheachdan a chur an cèill agus an cuid sgrìobhaidh fhaicinn ann an clò.
Bha e air a leughadh fad is farsaing agus bha ionndrainn mhòr air nuair a thàinig air Ally Willie an obair a leigeil seachad le dìth na slàinte ann an 1957.
Chaochail Ally Willie MacNeacail ann an 1960 ach tha cuimhneachain blàth aig Sgitheanaich air an duine agus air a' Chlarion chun an latha an-diugh.
Chithear Ally Willie an seo a' còmhradh ri Richard Dimbleby ann am prògram a rinn am BBC ann an 1954.
http://www.bbc.co.uk/programmes/p012rrhj.
Last on