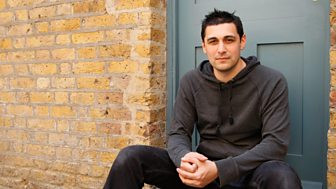 Inside Science
Dr Lucie Green and guests illuminate the mysteries and challenge the controversies behind the science that's changing our world.
Podcast
Episodes to download
BBC Inside Science (37)
Adam Rutherford and guests illuminate the…
Dr. Lucie Green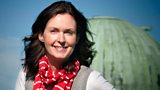 Dr. Lucie Green is a space scientist, writer and broadcaster.
For many years Lucie has presented science programmes on BBC television, including Horizon, the Sky at Night, Stardate and Final Frontier and is a regular guest on Stargazing Live. 
For Radio 4, Lucie has appeared on many programmes discussing the latest space science research and she presented the 'Biggest radio on Earth' and 'Solar Max'.
Lucie completed her PhD in solar physics at UCL's Mullard Space Science Laboratory but left shortly after to work in science education. She returned to solar physics research at UCL after a few years and has since been awarded fellowships with the Royal Society and the Leverhulme Trust. Determined to make school education and public engagement a valued part of a researcher's career, Lucie is as likely to be found creating a flame tornado in a classroom as studying solar eruptions in her space lab. You can watch her make a comet out of everyday household items here.
In 2009 Lucie was the recipient of the Royal Society's Kohn Award for excellence in public engagement with science, in 2012 she gave the John Lewis keynote talk at the Association for Science Education conference and is now writing her first book. The topic? The Sun.
Learn more with The Open University