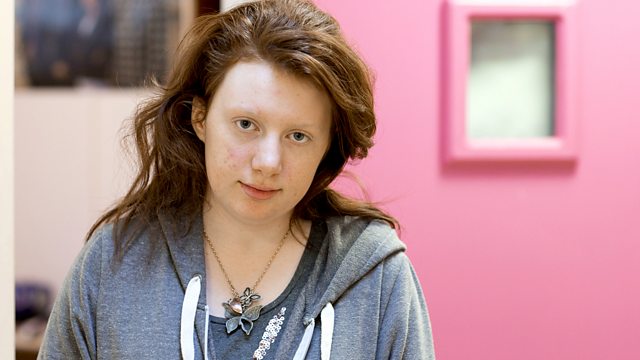 The McGuinness Unit in Manchester is one of the largest teenage mental health inpatient units in the country - and a place of last resort for many adolescents with eating disorders or psychosis, who self-harm or are suicidal. While some of the young patients agree to stay voluntarily undergoing treatment here, others have been detained against their wishes, sectioned under the Mental Health Act. Filmed over the course of a year and with unparalleled access, this series follows teenage girls and boys at the unit as they battle to turn their lives around.
In the second episode, we meet 14-year-old Crystal, who's been admitted to the McGuinness Unit because she sees animals and people that nobody else can. Some of the characters, like a girl she calls '7', are her friends who she wants to keep, but others like 'The Man' or 'The Rat' scare her. Crystal's parents want to know if her condition can be diagnosed - could it be schizophrenia or psychosis?
We also catch up with Beth, who's been on the Unit for three months suffering from depression and an eating disorder. Since being sectioned under the Mental Health Act, Beth is slowly starting to eat a bit more - but doing so is making her feel guilty, so she has developed a way of punishing herself for eating by self-harming. Up to one in every 12 young people deliberately self-harm and around 25,000 are admitted to hospital every year due to the severity of their injuries. It's a continuing problem for staff on the McGuinness Unit - as soon as they confiscate something the patients could self-harm with, the young people find new ways of hiding them.
Beth has to stay in the unit on Christmas Day, but by February she believes she's well enough to leave and takes her case to a tribunal to challenge her section.
Last on
Credits
| Role | Contributor |
| --- | --- |
| Producer | Fran Baker |
| Director | Fran Baker |
| Series Producer | Richard Macer |