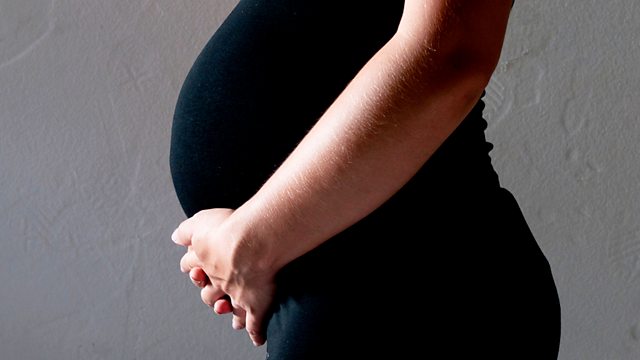 The Story of Pregnancy
The Story of Pregnancy charts the 9 months of life with a bump, as told by teenagers and young women experiencing it now.
From the moment a woman finds out she's pregnant her world changes forever. We hear from teenagers and young women who are going through pregnancy at the moment, or who have just had babies. From having to tell their parents that they're expecting, to suffering debilitating pregnancy sickness, from the aches, pains and exhaustion through to the moment their babies arrive, we hear how they deal with the many challenges that come with pregnancy.
We meet 19 year old Janie, whose pregnancy turned her life around; and 16 year old Harriet, whose strict catholic school forced her to hide her bump.
Mums to be also share the magic moments that pregnancy brings - from hearing their baby's heartbeat for the first time, to feeling their baby kick. Radio 1 DJ Annie Mac shares the emotional moment she first saw her baby on the scan; and former Atomic Kitten Jenny Frost tells of the shock she had when she found out she was expecting twins.
And we hear the stories of the midwives who guide hundreds of women through the ups and downs of pregnancy.
Last on