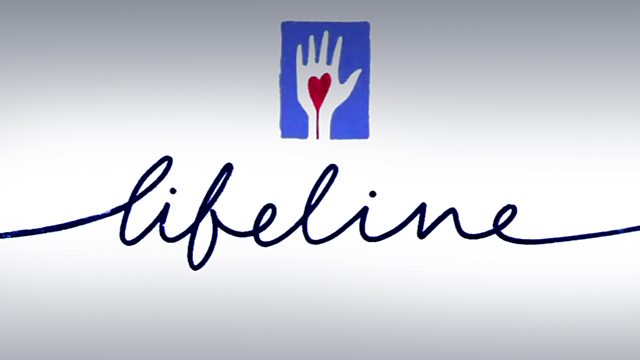 Dyslexia Action
Former Eastenders actress and Strictly Come Dancing winner, Kara Tointon presents an appeal on behalf of Dyslexia Action, a charity that provides specialised tuition, support and training to ensure that people living with dyslexia have the best chance of reaching their full potential in life. As a dyslexic herself, this is a charity close to Kara's heart.
The film features Gavin, a 34 year old dad of two who spent many of his school years frustrated and angry as he could barely read or write, and ended up dropping out of his studies. Having experienced some difficult times, where he struggled to keep his life on track, Gavin shares his experience of finding Dyslexia Action and the difference that the charity has made to him and to his family's future.
Last on
Donate online now
To find out more about Dyslexia Action please go to: dyslexiaaction.org.uk
Or write to: Dyslexia Action House, 10 High Street, Egham, Surrey TW20 9EA. 
Or call: 01784  222 324 
Kara Tointon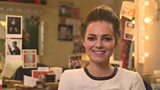 At the age of seven I was identified as dyslexic. Before that I can remember running after the car in tears when my dad dropped me at school each morning.

My journey to understand and manage my dyslexia started early but taking part in the BBC documentary 'Don't call me stupid' in 2010 was an eye opener to how many aspects of my life were affected by my dyslexia. Difficulties in reading and writing meant that I hadn't read a whole book since school and poor short term memory meant that learning lines was taking me hours longer than my acting colleagues. But I hadn't realised that dyslexia had also had an impact on my personal organisation.

I often wonder what my life would be like if my dyslexia hadn't been recognised at such a young age.  Access to assessment and specialist support is not guaranteed for the 1 in 10 people in the UK who have dyslexia. This is why the work that Dyslexia Action does is so important; through their teaching centres and projects in communities across the UK they provide essential support to children, young people and adults with dyslexia and literacy difficulties.
Dyslexia Action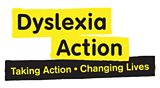 Dyslexia Action is a national charity that takes action to change the lives of people with dyslexia and literacy difficulties.  


Dyslexia is a hidden disability that affects approximately 10% of the population to varying degrees. It doesn't affect intelligence but predominately causes difficulties with reading, writing and spelling. However, it is much more than just a difficulty with reading and can affect an individual in many other ways such as organisation, memory and / or mathematics.

Illiteracy is a huge issue that means reduced opportunities and life-long underachievement for those living with dyslexia and literacy difficulties but this also comes at the expense of our economy due to underemployment and unemployment.

Dyslexia Action is the largest dyslexia charity in the UK and has 40 years' experience and knowledge of how best to help and support those affected by dyslexia and literacy difficulties.

The social impact of dyslexia is extensive. If you cannot learn to read, you cannot read to learn and everything we do at school and throughout life requires us to have the skills to be able to access written information. Above and beyond the difficulties and barriers dyslexia presents, is the damage that low self-esteem can have, which is life-long.

But with the correct help and support dyslexia and literacy difficulties need not be a barrier to education, employment and fulfilment. Dyslexia Action exists to ensure all those affected by such hidden disabilities get the help and support that they need.

As a charity, all money raised goes to ensuring we are able to continue our work, projects and to support learners through the Learning Fund.
Ben Lloyd Hunter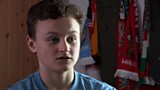 Ben Lloyd Hunter was diagnosed with dyslexia when he was seven years old. At the age of six, Ben was still unable to read or write and found day-to-day life at school almost unbearable.  Having suffered years of difficulties, Ben's confidence and levels of self-esteem were at an all time low. 
Ben said, "I couldn't read, hardly.  I couldn't write.  I just didn't know what was happening. And I gave up on myself really."
Ben's mother, Ruth, witnessed her son become a shadow of a boy.  Feeling helpless in the situation, it became a difficult time for the family.
Ruth stated, "He walked looking at the ground.  He was a sad little boy."
Fortunately, Ruth found Dyslexia Action and one of their specialist teachers transformed the life of her son and his prospects for the future.
She said, "It was fantastic to see the progress that Ben made.  He has gone from strength to strength. She really did change his life." 
Gavin Malcolm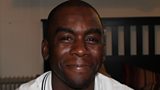 Gavin Malcolm is a 34 year old, father of two who struggled through the first part of his education. His inability to read and write led to him being labeled as a child who was always causing trouble. Gradually Gavin became detached from classroom lessons completely.
Gavin said, "The teachers would say Gavin, you can do it, maybe next time. And I'd be like, help me. Please help me."
Despite getting eight GCSE's, Gavin's funding for extra help ran out during his time at college, which made his educational life unmanageable again.
He said, "I just started smoking, hanging around with the wrong crowds.  I was close to almost going to prison."
Despite some setbacks, Gavin was greatly helped by his Dyslexia Action tutor, who helped him get his life and work prospects back on track. He has stayed in touch with her over the years.
Gavin said, "It made me realise that anything's possible."
Credits
| Role | Contributor |
| --- | --- |
| Presenter | Kara Tointon |
| Producer | Kemi Majekodunmi |
| Executive Producer | Gill Tierney |