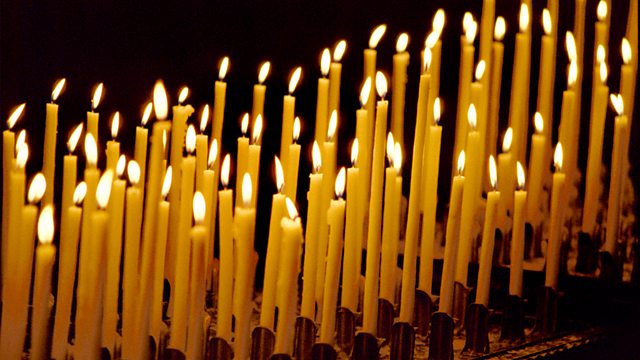 28/06/2013
A spiritual comment and prayer to begin the day with the Revd Frank Sellar.
Last on
Rev Frank Sellar
Good morning Forgiveness is the easiest thing to talk about and the hardest thing to do. We all like to think that we are generous, forgiving people, but when we have a row with our spouse, fall out with someone at work or get upset by something that has been done against us, forgiveness is the last thing we think about, let alone to practice.
When Jesus urged his disciples to pray 'Forgive us our trespasses, as we forgive those who trespass against us' he wasn't pointing to some unattainable idea. For he knew what he was talking about.
Throughout his ministry, people made false accusations against him. In the end they mocked and crucified him, yet on the cross Jesus practiced what he preached and said 'Father, forgive them, for they don't realize what they are doing'.
The Apostle Paul in 2nd Corinthians says that God made Jesus who had no sin to be sin for us, so that in him we might become the righteousness of God'. Jesus accepted on our behalf all the wicked things that people did to him so that we who deserved only to be condemned might be forgiven, and it's because we have been forgiven so much by God that Jesus now encourages us to pray for the same forgiving attitude towards other people.
Heavenly Father; today if I wake up with an unforgiving heart towards my spouse, colleague or acquaintance, remind me of the extent to which the Lord Jesus has forgiven me on the cross and in the light of that, grant me the ability to be willing to understand others, so that I may come to forgive them as much as I yearn to be forgiven by you. And our prayers we offer for Jesus' sake. Amen