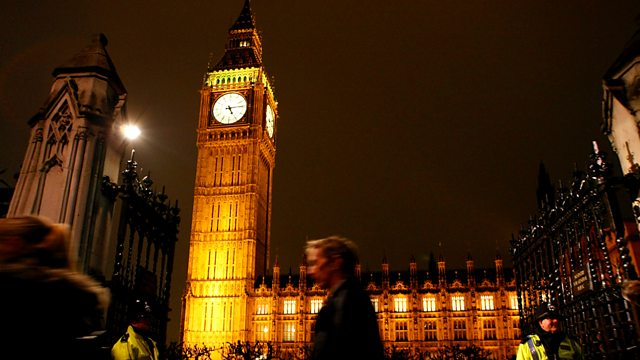 05/07/2013
MPs finally get their chance to debate the merits of a referendum on Britain staying in or getting out of the European Union. Mark D'Arcy has the best of a lively and often passionate five-hour debate in the Commons. Also on the programme :
* Keith Macdougall reports on anger in the Lords that peers are not allowed to vote in General Elections.
* Bethany Bell has the latest news on events at the European Parliament in Strasbourg.
Last on