Victoria Barnsley

This week two of the most powerful women in the London books trade, Dame Gail Rebuck and Victoria Barnsley, stepped down from their posts within 24 hours of each other. Dame Gail will stay at random House as UK chairman, but Victoria Barnsley leaves Harper Collins. Four years ago there were four women heading up British publishing, on Sunday there were three and today there's one – Ursula Mackenzie at Little Brown. So, what's going on? Jenni is joined by Victoria Barnsley.

Older Motherhood

How long can you realistically wait to have a baby?   The received wisdom is that 35 is the age at which fertility starts to fall.  But there is a growing trend for women to have children later in life.  The number of women in their 40s having babies has risen by more than 15% in five years, the biggest rise in any age group, according to NHS statistics published last December.  On the other hand private IVF in women over 40 is a growth industry.  And fertility treatment on the NHS will be offered to women aged over 40 for the first time, under new NICE guidelines.   Jenni is joined by "older mothers" with different opinions on the subject: Claudia Spahr, journalist and author of Right Time Baby, The Complete Guide to Later Motherhood & Kate Garraway, journalist and ambassador for the Get Britain Fertile Campaign,  who both had children in their late 30's and 40s.

 

 

Fashion Rules

An exhibition opening this week at

Kensington Palace

 in London promises nipped in waists from the 50's, diaphanous fabrics and short skirts from the 60's and 70's and diamante and shoulder pads from the 80's. 'Fashion Rules' features some of the most dramatic and glamorous dresses worn by the Queen, Princess Margaret and Diana, Princess of Wales and looks both at how the rules of fashion changed over those decades and how these women followed the rules of royal dressing. It's also a chance to have a close look at some of the most beautiful outfits worn by women whose choice of dress both reflected and influenced fashion. Louise Adamson has been along for a sneak preview of the show with the curator, Cassie Davies-Strodder, as it was being set up. She also met one of the conservators from Historic Royal Palaces, Christine Housden, who explained how the dresses have been prepared to go on display and also had some hints for us mere mortals as to how we might look after our most treasured clothes. Cassie began by showing Louise a dress worn by the Queen in the late 1950's.

Mindful Eating

Over the last 20 years journalist Lucy Cavendish has tried every diet going; the Dukan, the Atkins, the South Beach and even the Blood Group diet. But recently she  renounced diets in favour of a new way of eating:  'food mindfulness'.   By tuning into her body's wisdom about what and when to eat Lucy lost half a stone. She joins Jenni along with Sian Porter, Consultant Dietician from the British Dietetic Association to discuss how we can all learn to pay more attention to what we are eating.

Hair Dyes

'Ombre hair' or 'dip dying' is all the rage at the moment for fashionable heads, as is grey blonde for some young women and the pink rinse for oldies, thanks to Helen Mirren. As the sales of hair dye continue to rise, Jenni Murray takes a look at the latest hair dying fashions. Should you be indulging in a little 'balayage' and just what can microlites do for you? Sharon Peake – the

North West Hair Dresser of the Year

– is in studio with advice. And, as youngsters are influenced by pop idols like Rihanna to constantly change the bright colours in their hair, Keith Hobbs, from the

Institute of Trichologists

, tackles the question: Just how much damage can you do with a home dye kit?
Credits
Presenter

Jenni Murray
Interviewed Guest

Lucy Cavendish
Producer

Helen Lee
Woman's Hour Power List 2014 – Game Changers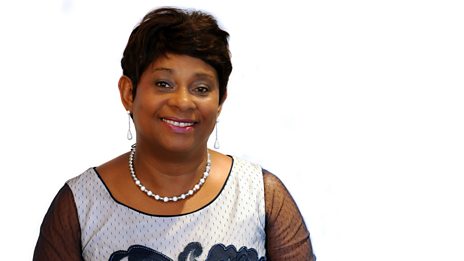 Doreen Lawrence is named number one game changer.
Woman's Hour Takeover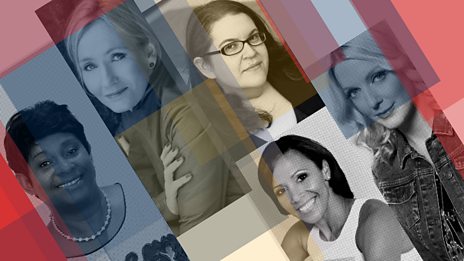 Five remarkable women take over Woman's Hour for one week.
Podcasts
Discover cooking techniques and tips to help you perfect your cooking know-how. Jenni Murray and…

Which ten women in the UK have done most to game-change the way power operates in the UK, whether in…

Woman's Hour brings you the big celebrity names and leading women in the news, with subjects ranging…