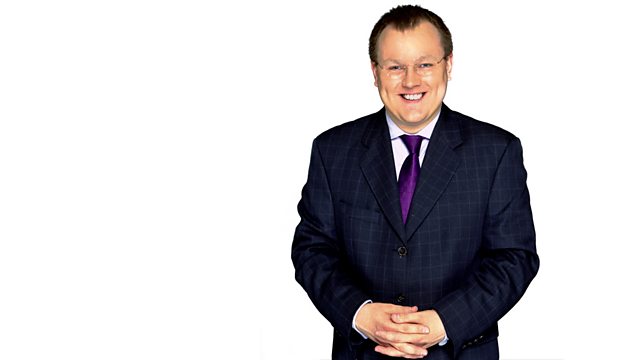 30/06/2013
Declan Curry with lively analysis of the big business stories making the headlines.
Last on
Sarah Curran, Founder of my-wardrobe.com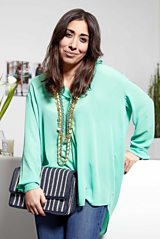 Sarah Curran launched online retailer my-wardrobe.com in April 2006. Prior to launching my-wardrobe.com Sarah started her career at News International as a sub-editor for The Times Online. It was here that Sarah developed the understanding of internet publishing which would take her to launch her business online.
In August 2003 Sarah opened Powder, a designer fashion boutique in London. After a move to the South of France and the birth of her first child, she decided to explore and expand the business online. Anticipating the rapid growth of the online fashion industry, Sarah launched my-wardrobe.com in April 2006, offering 'everyday luxury' designer womenswear brands and most recently menswear with the January 2009 launch of the menswear site.
The rapid growth of the business brought Sarah back to the UK, where she set up the base of my-wardrobe.com in Nottingham and the HQ in central London. She now has a 100-strong team and international offices in Sydney, Dubai and Norway.
In recognition of Sarah's entrepreneurial skills and expertise in the fashion sector, she has been made a fellow of the RSA (The Royal Society for the Encouragement of Arts, Manufactures & Commerce) whilst June 2013 saw Sarah nominated to receive an MBE for contributions to British fashion.
Victoria Stapleton, Founder, Brora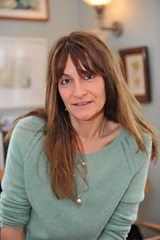 Victoria Stapleton is the founder, owner & creative director of luxury cashmere and fashion label Brora.
Victoria studied Interior Design at the Inchbald School of Design & then read Art History at the University of East Anglia.  In 1990, her family bought Hunter's of Brora, a 100-year-old tweed mill based on the east coast of Scotland, Victoria was put in charge of the mill's retail venture in Brora village selling a variety of clothing all sourced from Scottish suppliers.
In 1993, she opened her own business in London, selling Hunter's tweed and Scottish cashmere.  She opened her first shop on the King's Road in 1995.  The company has expanded, opening stores in Guildford, Edinburgh and Oxford and employs more than 50 people at its Stevenage head office.
Andrew Bounds, Enterprise Editor at the Financial Times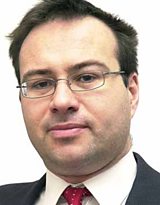 Andrew Bounds has been the Enterprise Editor for the Financial Time since early 2011, covering the world of start-ups and fast-growing businesses needed to recover from recession. He is also the paper's North of England correspondent, based in Manchester, and has been in post since July 2008.
He deputises on the FT's Small Talk column and writes on business, politics and the economy. He was previously a correspondent in Brussels for four years covering trade, environment, agriculture, transport consumer and health policies and the European Parliament. Earlier he was the Central America correspondent based in Panama. He joined the FT in 1997 as a sub-editor.
Andrew began his journalism career at the Kentish Express in Ashford in 1995 and he studied International History and Politics at the University of Leeds